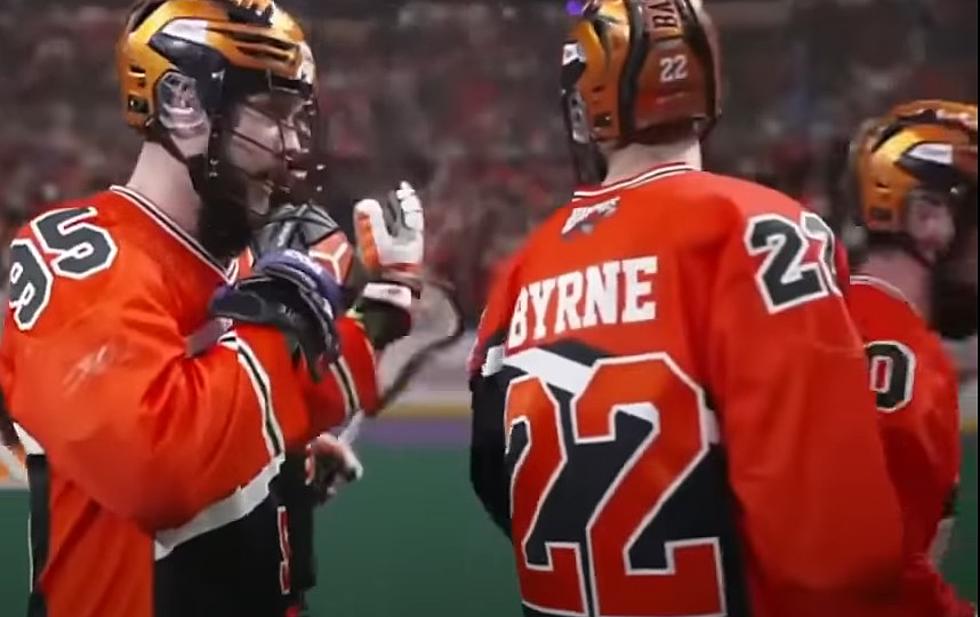 Buffalo Bandits Win NLL Championship
Photo Credit: YouTube
The Buffalo Bandits claimed their 5th NLL Championship in franchise history on Saturday.
The Bandits were playing host to the Colorado Mammoth in Game 3 of the best of 3 series on Saturday with the winner taking home the title.
Feel Good Mornings With Dave Fields Mon-Fri 6am-10am
The Bandits ended up winning the game 13-4
  This is the Bandit's first championship since 2008.
The Bandits will be holding a championship celebration coming up later in June.
According to the team, they will honor the NLL Champions coming up on June 15th.
The Bandits were able to avenge the championship loss to Colorado last season.
The Bandits finished the 2023 regular season with a 14-4 record clinching the Eastern Conference title while securing home-field advantage throughout the playoffs. The Colorado Mammoth finished the regular season at 8-8 but played well in the playoffs to make it to the championship series.
The Bandits have been the NLL Champion in 1992, 1993, 1996, 2008, and now 2023.
Bills GM Brandon Beane Selling $1.8 Million Dollar Home
The Bills GM is selling the home where he slept the night after drafting Josh Allen.
Photos Of Josh Allen Golfing
Josh Allen is good at football, but he is also good at golf.
Is This The Most Overpriced Home For Sale In Western New York?
The housing market is still pretty hot but sometimes you look at a listing and just have to shake your head.