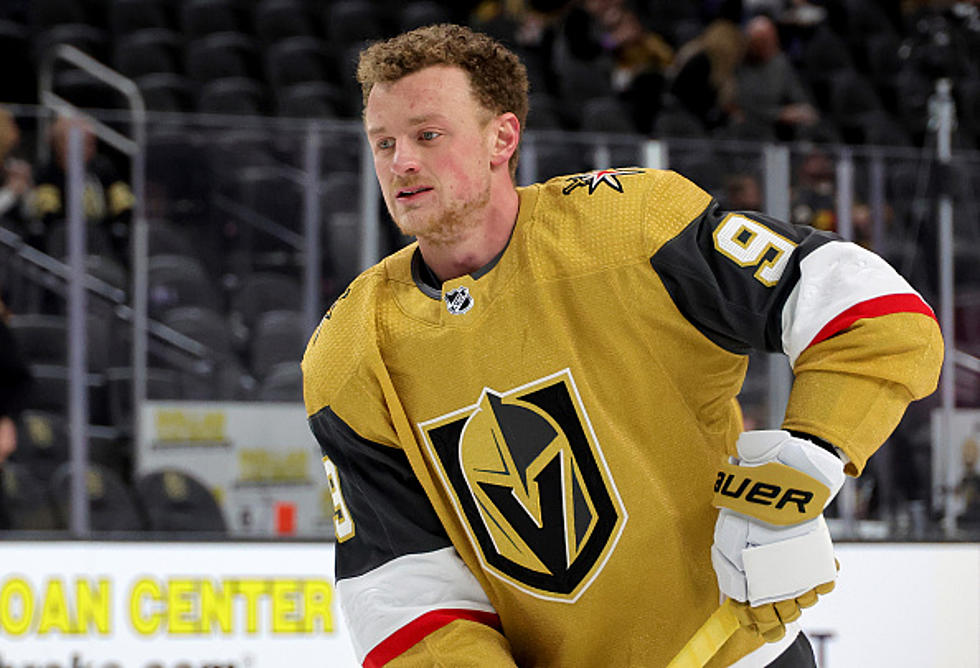 Open Letter To Jack Eichel Who Showed His True Colors Last Night
Getty Images
Last night was by far the most electric atmosphere in KeyBank Center all season. The Buffalo Sabres won the game 3-1 over the Vegas Golden Knights, and the reason the crowd was so electric was because of former captain, Jack Eichel's return.
The atmosphere is something I fully expected. Eichel returning with Vegas is much more of a reason to get to the arena and be loud than a random Tuesday night game against the New Jersey Devils.
I thought the Sabres showed some class by showing a video tribute to Jack when they hit the first TV timeout. It's no secret how things ended between the organization and Jack but it was nice to see that.
What was not nice to see (or hear) were Eichel's comments after the game.
I've been a Sabres fan for my entire life. I started watching the team during the 1998-1999 season, which is when they went all the way to the Stanley Cup Final against the Dallas Stars. The arena was buzzing back then and it was Sabres mania in Western New York.
The arena was even more jacked up between 2006-2007 for those teams with the likes of Chris Drury, Danny Briere, Jochen Hecht, Thomas Vanek, Jason Pominville, Brian Campbell and Ryan Miller. The Sabres were more popular than the Bills. You couldn't get a season ticket and you couldn't get a seat or table at a sports bar to watch that team play.
You go back to the 70s with The French Connection and all those Aud memories with fans who filled every seat. Even after 2007 when the Sabres lost that magic, the arena was still selling out. It was that way until shortly after the 11 year playoff drought began in 2011.
That's why what Jack Eichel said about Sabres fans last night after his team lost was the definition of bitterness, pettiness and flat out showing your true colors.
"It's about the loudest I've heard this place ever; really. It only took 7 years and me leaving to get into the game."

 

"They just must be booing me because they wish I was still here."
The mannerisms and tone Eichel used was clearly meant to take jabs at Sabres fans and he knows what he said was meant to ruffle feathers.
Eichel saw his fair share of electric atmospheres in the arena, even during the playoff drought.
Eichel, you even said, "I'm pretty happy it's over, let's move on"...then decided to say all of that. Rattled isn't even a strong enough word. Eichel wanted so badly to say that after that game did not go the way he wanted it to.
Sabres fans are about to endure the second longest playoff drought in NHL history. To take a shot at fans like that, after LOSING, is such a terrible look.
You sir are now the number one villain in Buffalo sports now that Tom Brady retired.
Buffalo Sabres Captains Since 2000
Buffalo Sabres Goalie Masks
CHECK IT OUT: 100 sports records and the stories behind them