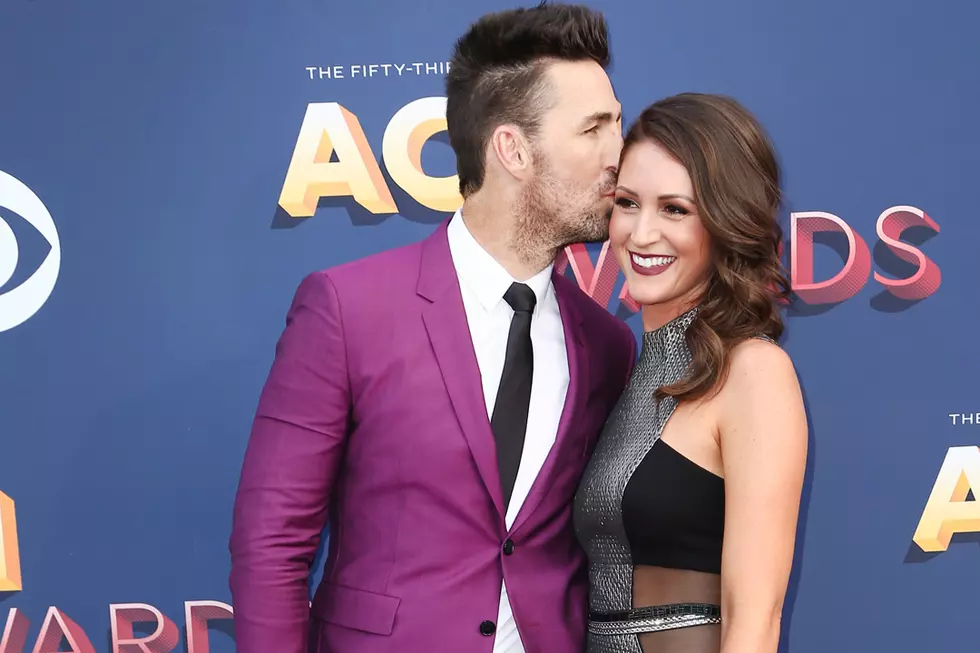 Jake Owen's Baby on the Way Is Another Girl, and He's Given Up Drinking
Getty Images
Jake Owen will soon have two daughters. In an interview with iHeartCountry Live on Thursday (Nov. 29), the singer revealed — by accident — that he's expecting a baby girl with girlfriend Erica Hartlein.
He'd been talking about the pregnancy and why he decided to give up drinking for 9 months, while Hartlein can't drink, when he spilled the news.
"[Giving up drinking] sounded like a good idea at the time. I was like, 'This is gonna be great! Both of us will go without drinking for nine months. I will be completely clear-minded for when this baby gets here,' and it's a girl," he said, pausing, according to Entertainment Tonight. "We just found out it's a girl. I just kinda threw that out there. People had been wondering. We found out it's a girl. I'm good at making girls."
Owen is already a father to 6-year-old Pearl with his ex-wife, Lacey Buchanan, who is also expecting a new sibling for Pearl with her new husband.
Baby Girl Owen #2 is expected to arrive in late spring/early summer 2019. The "Down to the Honkytonk" hitmaker shared the good news with his family during an the ABC News special called I'm Coming Home that aired on Nov. 22.
"This will throw you guys for a loop," he told his parents and fraternal twin brother, with Hartlein seated on his lap. "Erica and I will be having a little addition to our Owen family."
Hartlein is reportedly an interior designer. The couple has been together since at least 2017 and walked the 2018 ACM Awards red carpet together in April.
Jake Owen Walks Red Carpet With His Girlfriend, Erica
Jake Owen Traded This Mansion for a Tiny House and Some Land