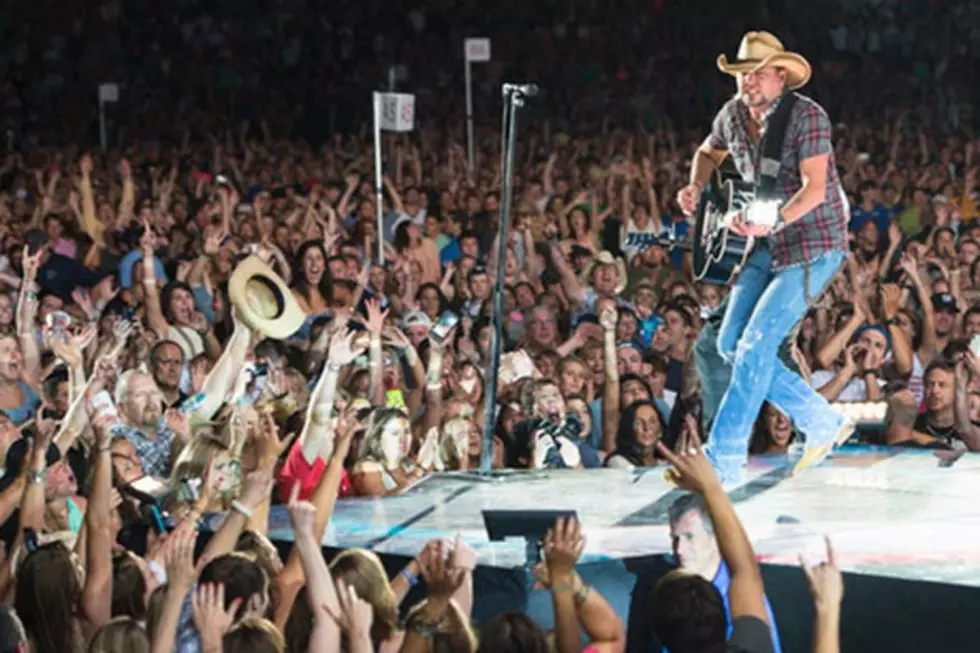 Jason Aldean Smashes Attendance, Beer Sales Records at Fenway Park
Chris and Todd Owyoung
Jason Aldean wrapped his two-night stint at Boston's Fenway Park, home of the Red Sox, over the weekend, smashing two attendance records in the process.
Aldean broke Paul McCartney's single-night crowd record and the Dave Matthew Band's two-night record, set in 2006.
To call the country star's doubleheader in Beantown a success would be an understatement. It was a bottom of the ninth, two out, full count grand slam. He had originally booked a Saturday show (July 13), which sold out in less than 10 minutes. He then added the Friday night show.
He saw the demand for a great country-rock show, and he supplied.
Aldean is the first country artist to take the stage and play Fenway, and he did so in massive fashion. Fans grabbed 70,000 seats in less than an hour when tickets went on sale.
"I heard we also set a new all time record for beer sales," the singer jokes in a statement. "They drank Boston dry... it was wild!"
Aldean's 2013 Night Train Tour in support of his fifth album is proving to be one of the biggest of the summer. Every show has sold out so far this year. The singer continues in Chicago's Wrigley Field on July 20. We bet he'll knock that one outta the park, too!