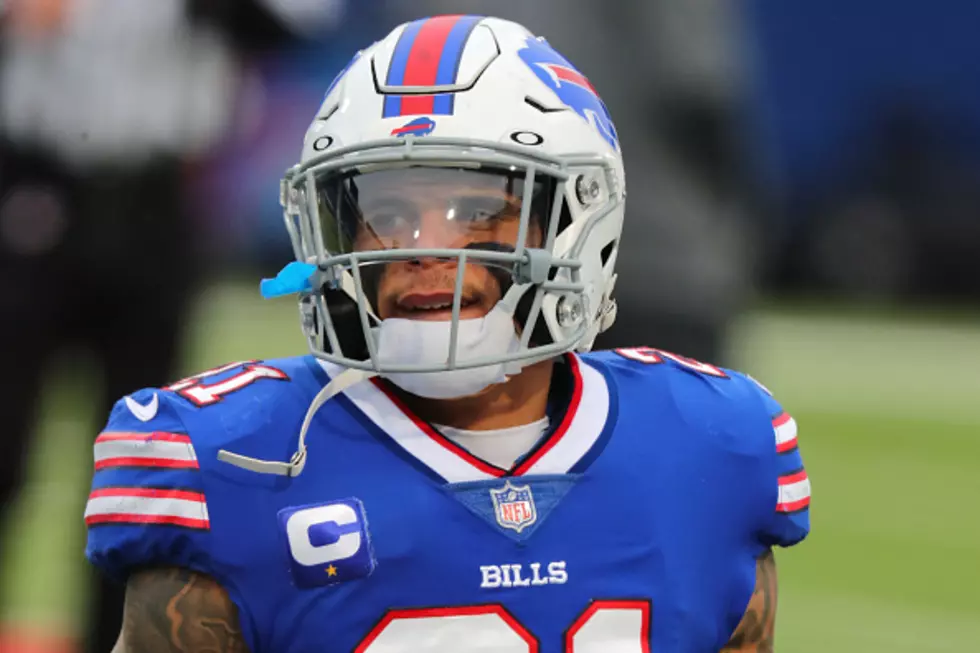 Jordan Poyer Takes a Shot at Football Website on Twitter
Getty Images
The Buffalo Bills will report to training camp at St. John Fisher College on July 23rd. The rookies will report five days earlier, on July 18th.
The first practice will be held on the morning of July 24th, which will also be the first open practice to the public.
We have just under one month before we will be able to watch the Buffalo Bills begin under season schedule, but as we know, late June is typically a lull in the NFL calendar.
That means we have storylines that take shape on social media, as we crave anything that involves the NFL and its players and coaches.
On Monday, one piece of content didn't sit well with Bills safety, Jordan Poyer.
Pro Football Focus, who is famous for analytic-driven statistics and rankings, posted a top 10 list for best NFL secondaries, according to PFF's Mike Renner.
Poyer said that PFF "needs a new hobby."
The Bills took notice on Tuesday...
Poyer and Micah Hyde have been the best safety tandem in the NFL since 2017. While they went severely under-the-radar in their first two or three years in Buffalo, it does feel like they have gotten more recognition since 2020.
Still, they only have one Pro Bowl selection between the two of them since 2017 (Hyde), which is pretty wild to think about. Poyer was a first-team all-pro in 2021, while Hyde was a second-team all-pro. Neither made the Pro Bowl, however, which is all kinds of ridiculous.
It's hard to argue against secondaries like the Baltimore Ravens and Tampa Bay Buccaneers, but I do think the Bills should be a bit higher than 6.
Best Free Agents Signed By The Buffalo Bills
The Buffalo Bills are gearing up for a run at the Super Bowl next season and some big-time free agents are already reaching out to the Bills looking to join the team. Check out some of the best free agents the Bills have signed in the past.
Buffalo Bills 2022 Week by Week Schedule
CHECK IT OUT: 100 sports records and the stories behind them