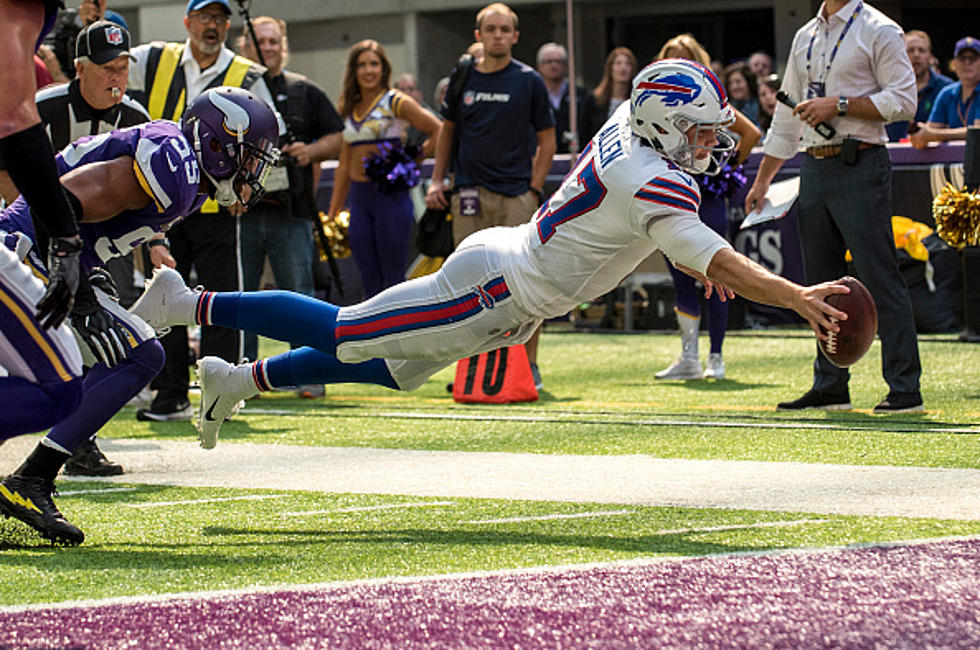 Josh Allen Turned Into a Marvel Superhero [PHOTO]
Getty Images
Anyone who knows me knows how much I love anything, Marvel. I've seen all the MCU movies and even own some apparel from the Marvel Universe.
One of the few things I love even more is the Buffalo Bills and Bills Mafia. Now, imagine combining the two into one. That's exactly what someone did with star quarterback Josh Allen.
David Tilton, who co-hosts "The Air-Raid Hour" posted an image of Josh Allen as a Marvel superhero. It includes Josh having attributes of Iron Man, Thor, and Captain America...and it's simply awesome!
Could you even imagine if someone made a full movie or even just a TV episode of Josh Allen, Stefon Diggs, Matt Milano, Tre White, and the rest of the Bills as Marvel superheroes? The ratings would be through the roof. Maybe Isaiah McKenzie could be Rocket?
I'm trying to decide which character Allen would be if we could only pick one. Probably Iron Man or Captain America, because of leadership and a never-say-die attitude that makes his teammates love him. He's also pretty talented, which Tony Stark and Steve Rogers are as well.
The Bills report to training camp in six weeks and the regular season kicks off in less than three months. It's getting closer Bills fans!
Go Bills!
Famous People Who Are Bills Fans
Buffalo Football Players Drafted to the NFL
Every Pick Made By Buffalo Bills GM Brandon Beane
9 Greatest Buffalo Bills Players Ever