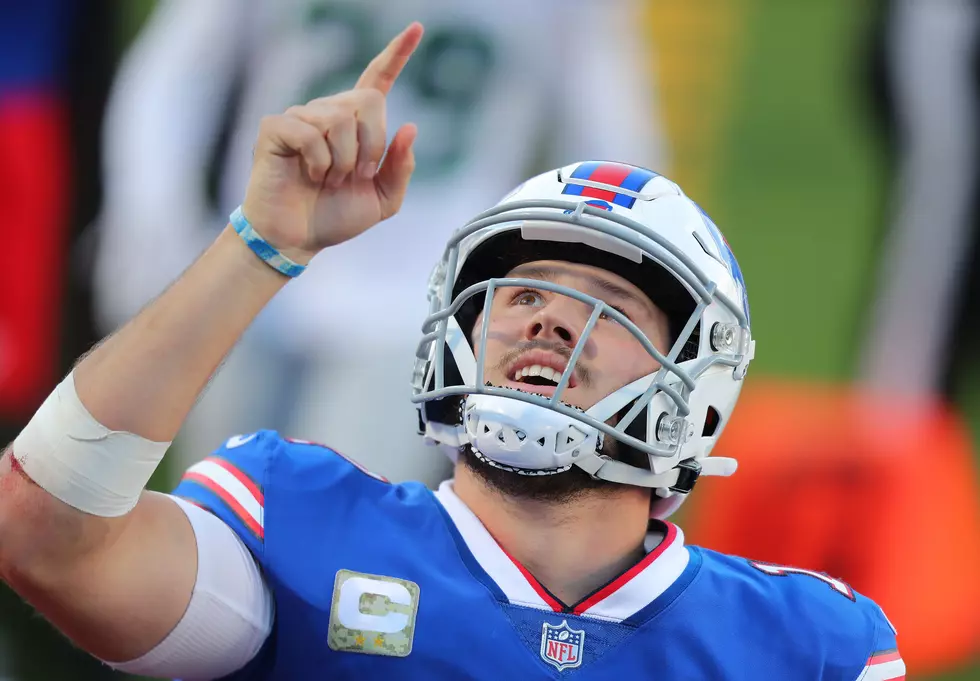 Josh Allen Wins AFC Offensive Player Of The Week…Again
Getty Images
We are 9 games into the NFL season and while the Bills have gone what feels like decades without seeing an offensive player of the week, Josh Allen has just won it twice.
It's been a crazy week for Allen.  It started on Saturday night when he found out that his grandma had passed away unexpectedly.  After a meeting with head coach Sean McDermott, Allen decided that he still wanted to play.
And did he ever...
Allen had a career day on Sunday against the Seattle Seahawks.  It was like target practice for the Bills gun slinger who threw for over 400 yards (415) and 4 touchdowns with 0 interceptions on the day.  It was one of his best games ever.
The NFL has recognized how incredible his game was and named him the AFC Player of the Week this week.  It's the second time he's been handed the honor this year.
The excitement doesn't end there.
No one really knew about his grandma's passing until after the game when McDermott revealed that it was an emotional win for Allen in a press conference after the game.  When the Bills Mafia found out, they did what they do and jumped in to support their quarterback.
They've been making donations to O'Shei Children's Hospital in Buffalo in memory of his grandma.  Many of the donations are being done in increments of $17 at a time for the number that he wears on the field.
There are currently over 15,000 donations totaling over $300,000 dollars to the hospital in his grandma's name.  If you'd like to contribute to the fund and be a part of this, click here to donate.
Buffalo Bills Top 10 All-Time Winningest QBs