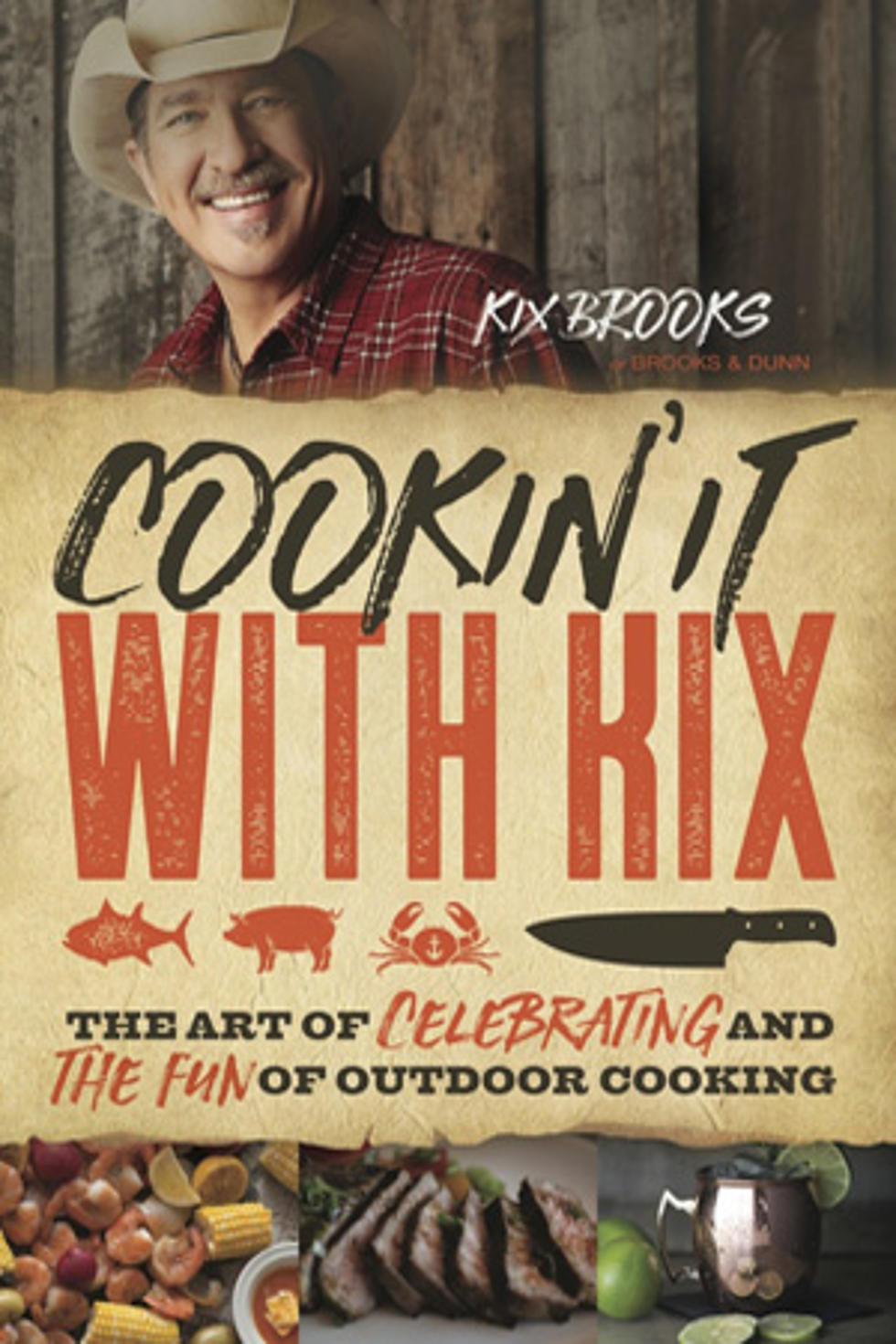 Kix Brooks to Release New Cookbook
Thomas Nelson
Kix Brooks — one half of legendary country duo Brooks and Dunn — is putting down the guitar and turning up the heat (on the grill) to release his first-ever cookbook, Cookin' It With Kix: The Art of Celebrating and the Fun of Outdoor Cooking. 
"This cookbook is all about making it easy to be outside creating memories with the people who mean the most to you," Brooks says in a press release. "Whether you are getting ready for a backyard BBQ, planning a menu for Thanksgiving dinner or want to cook up some fish you just pulled out of a stream, we have recipes for you. Before you know it, you'll be cookin' like a Cajun too!"
Brooks embraces his love for outdoor cooking and shares it with his fans in this new book. He tapped longtime friend and radio producer Donna Britt to help him rehash some of his favorite recipes, as well as personal stories scattered throughout the pages. More than 100 recipes are featured in Cookin' It With Kix, many of which display his Louisiana heritage and Cajun flair; some of the dishes even come from his own family history. The cookbook contains everything from side dishes to desserts, cocktails to hot sauces and duck gumbo to Beignets.
Cookin' It With Kix: The Art of Celebrating and the Fun of Outdoor Cooking is slated to hit the shelves on Aug. 30, but fans can now pre-order the collection at his official website. Brooks & Dunn will continue their residency as part of Reba, Brooks & Dunn Together In Vegas beginning May 3 at the Colosseum at Caesars Palace, which has seen 18 consecutive sellouts.
See Pictures From Reba, Brooks & Dunn's Vegas Dates