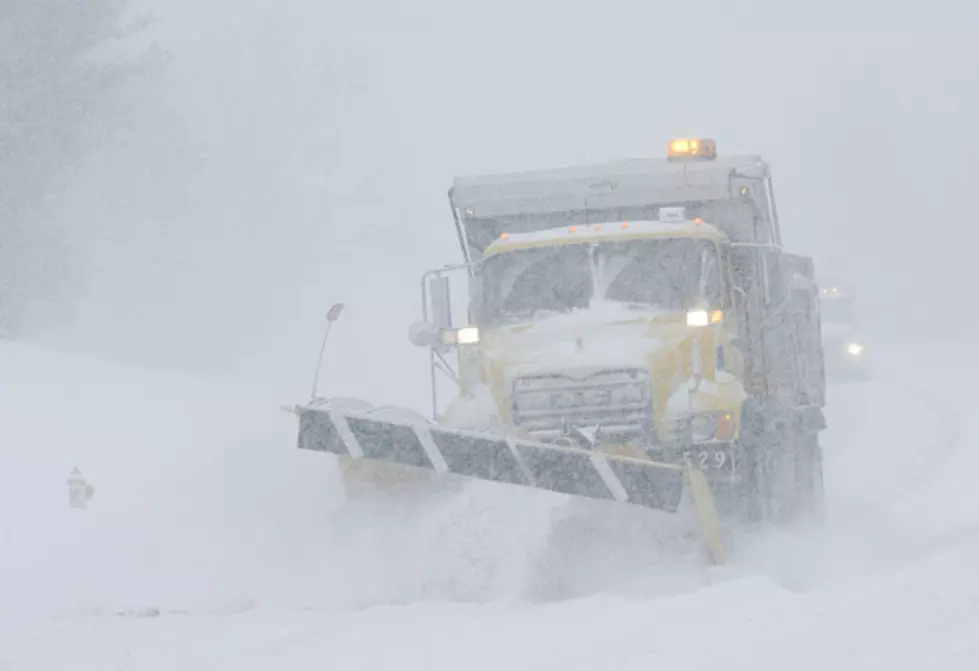 1-2 Feet of Lake Effect Snow Possible For Parts of New York State
Getty Images
You have probably heard over the past 24-48 hours of the potential of a pretty sizable snow event that will be bearing down on parts of New York State.
The timing will be anywhere from Wednesday to Saturday, but the worst of it appears to be from Thursday evening through Saturday for many people in Western New York, as well as Central and Upstate New York; off Lake Ontario.
Mike Cejka of WIVB in Buffalo shared two weather models. One is the domestic model,, while the other is the European model.
Both models suggest a foot of snow or more will fall in the City of Buffalo by Saturday evening, with as many as 19 inches forecasted for Orchard Park in the Euro model.
It looks like everyone agrees that we will see significant lake effect snow totals, as these updates by WGRZ and WKBW suggests.
While it's still too early to tell exact totals and where that lake effect band will lie the majority of the time, the GFS model paints a pretty bleak picture for snow totals. Up to two feet in the early model forecasts.
Areas off Lake Ontario will get lake effect snow and the rest of the state appears to get some general snowfall during that period, but shouldn't come close to the potentially massive totals regions off Lake Erie and Lake Ontario would get.
It's still too early to say for sure how many inches (or feet) will fall and the exact movement of the lake effect bands. If you have lived off Lake Erie or Lake Ontario long enough, you know a lake effect band's movement can change unexpectedly while the snowstorm is taking place, so we will have to wait and see.
Make sure to follow and stay up-to-date with the meteorologists who are tracking this potentially strong lake effect snow event later this week.
Greatest 1-Day Snowfall Amounts In New York State History
New York gets hammered with what we believe to be historic snowstorms all the time. What are some of New York's highest one-day snowfall amounts? Here's a look by county thanks to the
National Centers for Environmental Information
:
11 Of The Worst Roads To Drive On During A Central NY Snowstorm
Top 40 Winter Restaurants in Buffalo
The best winter restaurants in Buffalo and Western New York.