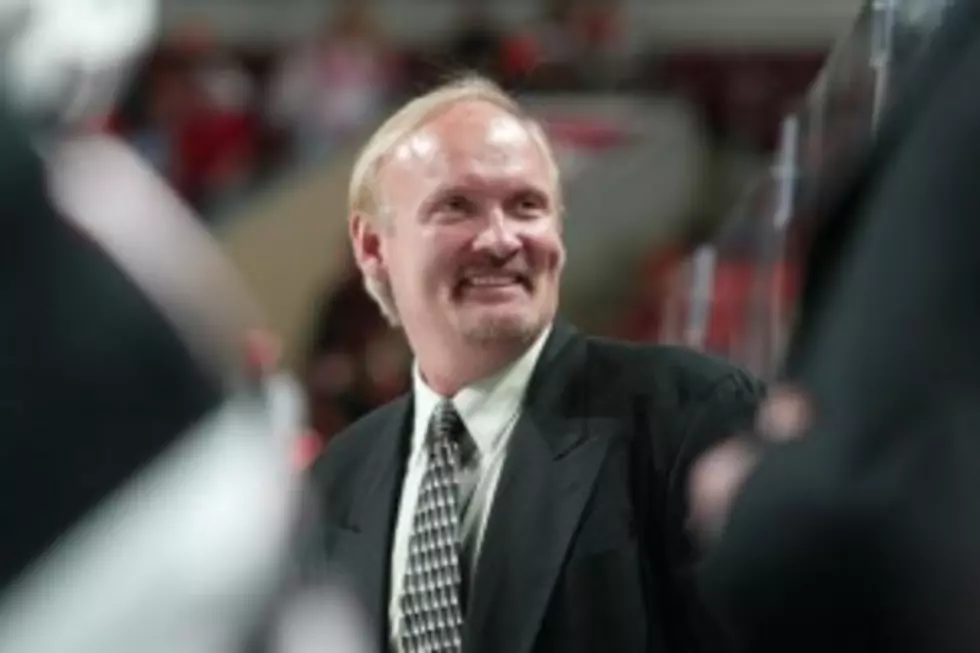 Lindy Ruff To Remain Sabres Coach
After their first-round playoff loss to the Philadelphia Flyers, the Buffalo Sabres big-four, owner Terry Pegula, team president Ted Black, general manager Darcy Regier and coach Lindy Ruff held a press conference Friday morning at HSBC Arena to answer questions about the team, the season and the future.  The biggest news coming out of that press conference was that Lindy Ruff has signed a new multi-year contract to remain with the Sabres.  Lindy refused to say exactly how long that contract was for other than to say it was multi-year.  It ensures Ruff will remain the longest tenured coach in the NHL.
The announcement of Ruff's signing comes just days after their Game 7 loss to the Flyers in the playoffs.  But it's an indication that Pegula intends to see thru a number of things he said at his introductory press conference on the day he became owner.  One of those things was an aknowledgement to Ruff that despite being in the final year of his contract, "you're not going anywhere."
Here are among the highlights of Friday's press conference -