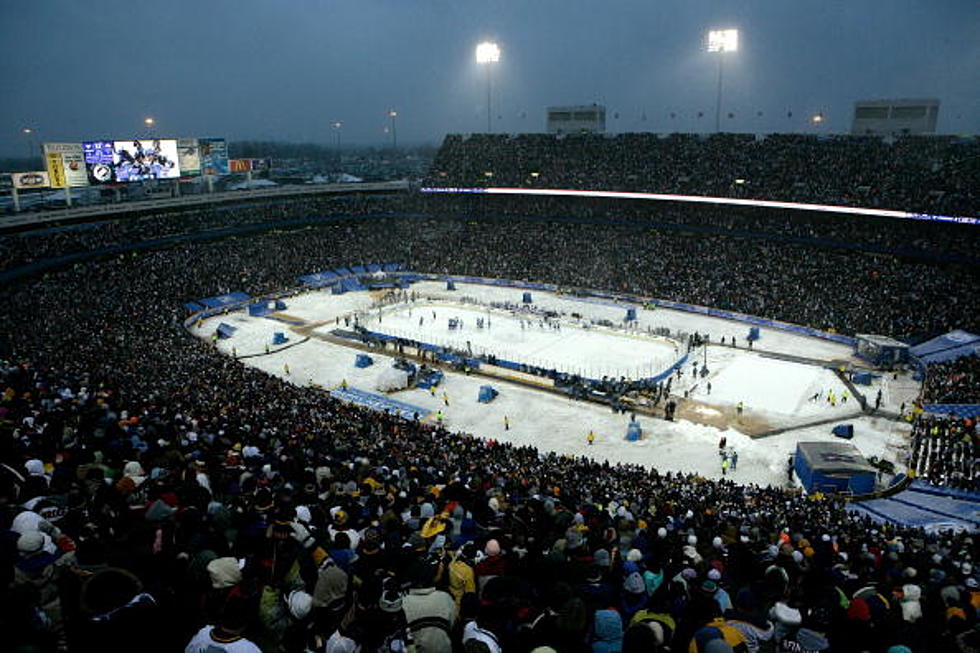 Looks Like The Buffalo Sabres Will Play an Outdoor Game Against Toronto
Claus Andersen
It's hard to believe that the Buffalo Sabres played in the very first Winter Classic outdoor NHL hame against the Pittsburgh Penguins nearly 14 years ago. That game was played on January 1st, 2008 at then Ralph Wilson Stadium, and was the first Winter Classic game which has since become a yearly tradition.
The Sabres next played an outdoor game on January 1st, 2018 against the New York Rangers at Citi Field.
There have also been Heritage Classic Games and it appears the Sabres next outdoor game will be played this upcoming season and against the Toronto Maple Leafs in the next Heritage Classic Game.
According to a report by Mike Harrington of The Buffalo News, it's not official yet but an outdoor game between the Sabres and Leafs in Hamilton, Ontario is in the works with a target date of March 13, 2022.
What's interesting is the Sabres are supposed to play the Leafs at KeyBank that afternoon but the game was not listed on the Sabres two season ticket packages last week (half-season).
There is still a lot of uncertainty because of the pandemic's impact on the U.S.-Canadian border, as well and how tickets will work if there are still issues with border crossing.
Because the game is a home game for Buffalo they would be the home team. You can bet on a lot of Leafs fans though, which is how all games in Buffalo go anyway since Leafs fans buy them off the secondary market from Sabres ticket holders.
This would be such a cool game though since the Sabres and Leafs are so close to one another in location and Hamilton is halfway between both cities. Hopefully, any border issues will be resolved by then and this game goes on as planned.
Buffalo Sabres Captains Since 2000
Buffalo Sabres Goalie Masks
ALSO: Former Minnesota Twins All-Star's Home for Sale - Complete With Brewery
CHECK IT OUT: 100 sports records and the stories behind them