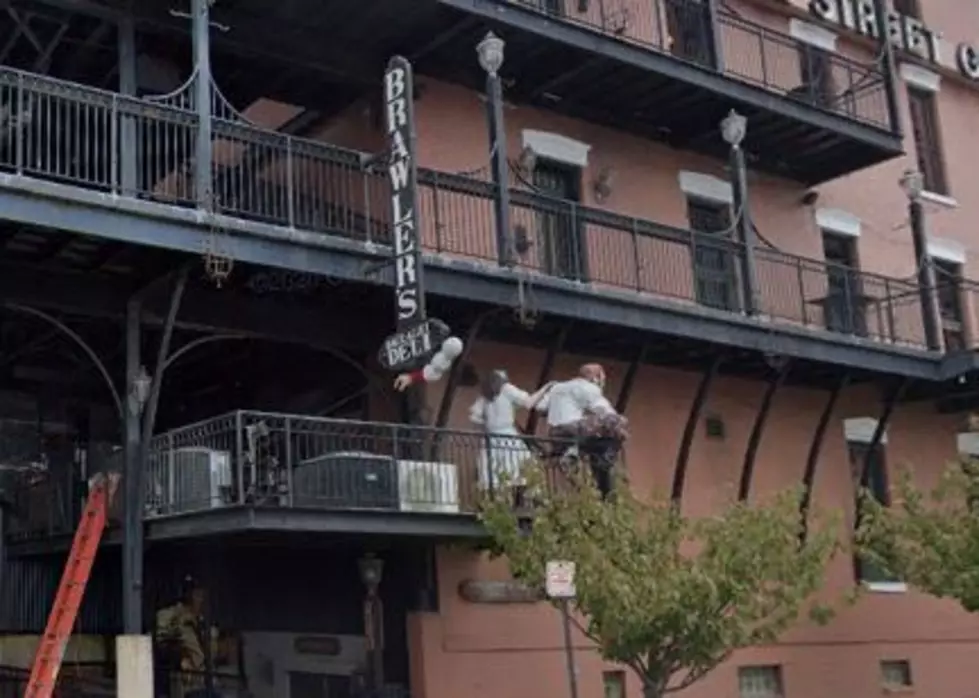 Man Vs Food Episode Featuring Buffalo New York
Photo Credit: Google Maps
This month you will have a chance to see a Buffalo restaurant's food challenge on National TV.
Feel Good Mornings With Dave Fields Mon-Fri 6am-10am
It was back in November of 2021 that a friend of mine, Dave Cash, posted on his Facebook page that he was interviewed by Cooking Channel star Casey Webb while Webb was in town filming his series "Man Vs Food".
Dave was having lunch at Brawler's Back Alley Deli and that is when he ran into Webb and the crew of "Man Vs Food". Brawlers' has a special food challenge that anyone can take a shot at taking down.
The Challenge is called  The "Brawler's Back-Alley Barrel Sandwich Challenge". It is made up of a brisket sandwich that is topped with tons of other meats and cheeses and weighs in at around 3.5 to 4 pounds of food. You have one hour to finish the sandwich to win the challenge.
If you can down the sandwich in the allotted time you get a free t-shirt, the meal for free, and your picture on the wall inside of Brawler's Back Alley Deli.
If this seems like something you want to try yourself, according to the website foodchallenges.com you need to call Brawler's 24 hours in advance to make a reservation. The website states that you can take the challenge on weekdays between 11 am and 3 pm.
Now if you just want to see someone take on the challenge, the episode of "Man Vs Food" will air on the Cooking Channel coming up on July 19th at 7:30 pm.
Do you think you could beat this 4-pound sandwich Challenge?
Unique Food Flights Offered By Restaurants In Western New York
21 Of The Most Famous Foods Created In New York
13 New York Restaurants Make List Of Food Networks Best Pasta In The Country
Food Network recently published a list of the "
98 Best Pastas In The United States
" and honored New York State with 13 shout outs. Even within that shoutouts, Syracuse and Upstate New York had 2 slots.
They broke the list down to specific dishes you can enjoy at these restaurants. Here's those restaurants on the list: