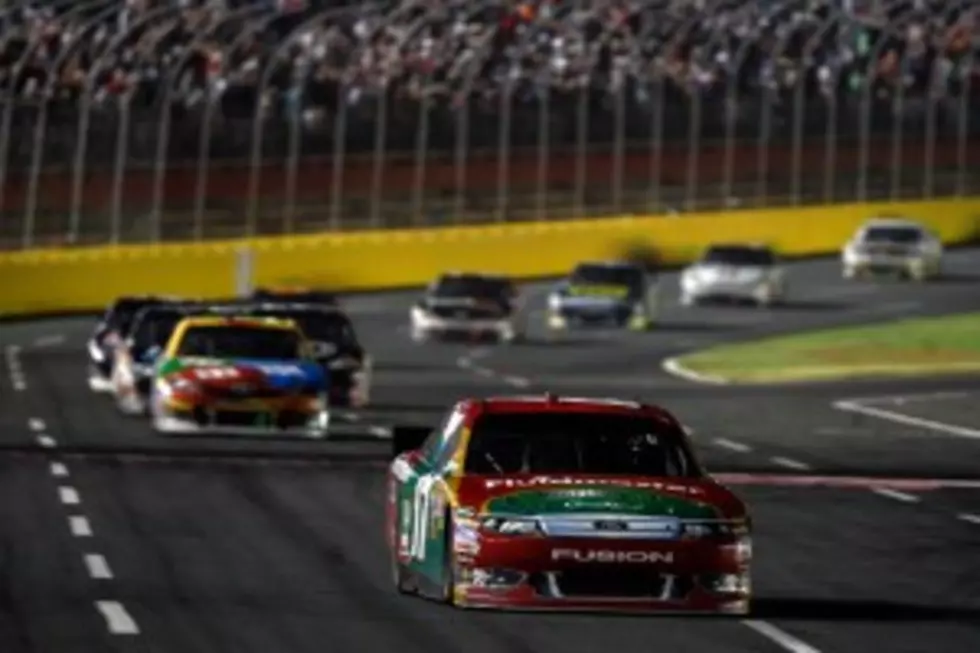 Matt Kenseth Wins At Charlotte [VIDEO]
Matt Kenseth's victory at Charlotte on Saturday night puts him right in the thick of things with five races left in the Chase for the Sprint Cup.  Kenseth passed Kyle Busch on a restart with 25 laps left and claimed his third victory of the season.  It moved him up two spots in the standings to third, just seven points behind Chase leader Carl Edwards.
Kyle Busch was forced to settle for second after dominating the race.  He led 111 laps and that was after starting at the rear of the field after his crew was forced to change his engine before the race.  Still, the second-place finish was his best showing in this year's Chase.  It was also good enough to move him up four slots from eighth to fourth in the standings, 18 points back of Edwards.
Edwards came in third to increase his lead over second place Kevin Harvick to five points.  Harvick finished sixth.
Kasey Kahne and Marcos Ambrose completed the top-five.
The biggest loser on Saturday was Jimmie Johnson who was involved in a bad wreck with 17 laps to go.  Contact with Ryan Newman sent Johnson's car smashing into the wall bringing his night to an end.  His 34th place finish dropped him from third to eighth in the standings.  He's now 35 points behind leader Carl Edwards putting his hopes for a sixth straight Sprint Cup championship in serious doubt.
NASCAR's longest track - Talladega is up next on the schedule on Sunday afternoon.