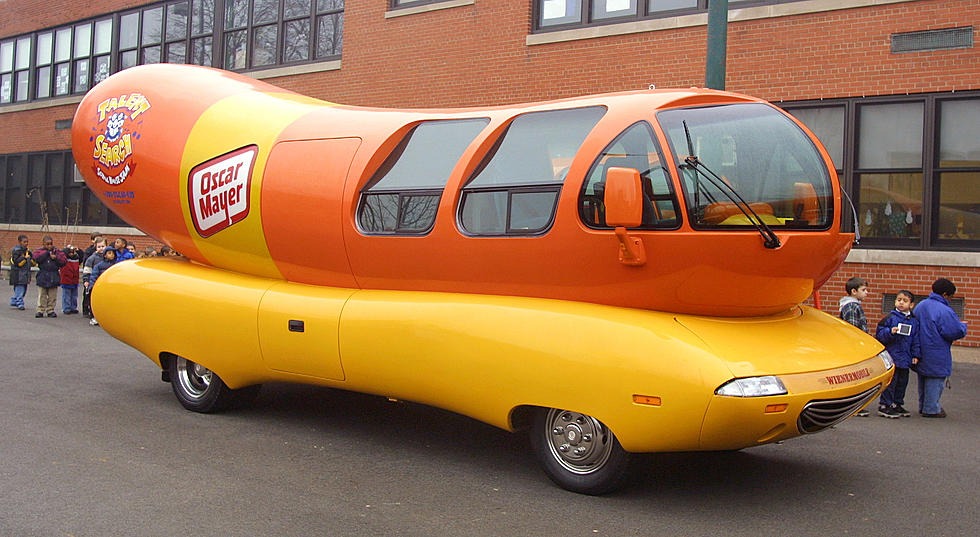 New York Drivers Can Now Drive The Wienermobile!
Getty Images
Hot Diggity Dog! This is the opportunity of a lifetime, and now it could be yours!
Listen to Clay & Company On 106.5 WYRK
Let me be frank: you have the opportunity to drive the Oscar Mayer Wienermobile, and you only have a few weeks to throw your name into the hat. 
You are going to relish this dream job, but let's give you the details first – so I'll stop with the puns and buns. 
OK…now I'll stop. Here's what you need to know.
Oscar Mayer is currently recruiting the next class of drivers for its iconic Wienermobile. 
You would hold the job for a year, and each driver selected to fill one of Oscar Mayer's roles would visit over 20 states in the vehicle, travel more than 200,000 miles, and be a spokesperson for Oscar Mayer at over 200 events in that year. 
There are a total of 12 Wienermobile driver positions available for 2023, and it is a bit of a pickle to land the job: last year, less than 1% of applicants were accepted. 
Let me give you a condiment, though…the people who are most likely to be chosen as one of the next Oscar Mayer drivers possess these qualities:
Outgoing

Creative 

Friendly 

Enthusiastic

Graduating college seniors who have an appetite for adventure and are willing to see the country 
If you have a bachelor's degree in public relations, journalism, communications, advertising, and/or marketing, you are even more likely to be selected for the position!
You might be thinking…"Salami get this straight – will I make enough to sustain a living wage?"
Yes! According to the job posting, the full-time position comes with a "competitive salary" and any expenses, benefits, and team apparel will be covered by Oscar Mayer. 
You have until January 31 to get your application in, and you can fill yours out here. 
10 Highest Paying Jobs In Buffalo, New York
Here's a list of the ten highest-paying jobs in Buffalo, New York, according to the U.S. Bureau of Labor Statistics.
12 Jobs In WNY That Shockingly Pay In $1 Bills
If you have ever had one of these 12 jobs, you are more than aware than you can leave with a nice stack of $1 bills by the end of your shift, but if you haven't worked in one of these positions, this list may shock you.
Worst 21 Jobs To Do Hungover In Buffalo, New York
Everyone's been there...but Western New York has decided that these jobs are the worst ones to attempt to do hungover. You probably would be better off just calling off from work.