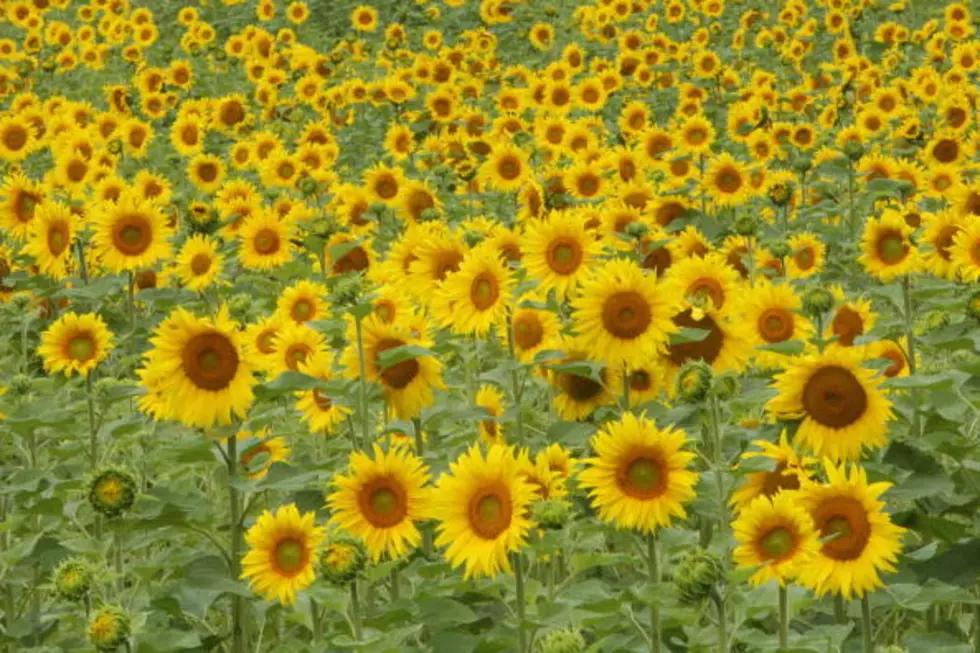 Photo Op! – Sunflower Field In Sanborn, NY To Open Soon
Getty Images
The perfect photo opportunity is back in WNY! The popular sunflower field in Sanborn is set to open Saturday, August 11th. You'll be able to pull up and grab some great shots in the field of sunflowers and go social media crazy!
The field will be free to enter but you should visit their stands and help support the family and field! I mean for the perfect selfie, it's the least you could do!
The Sunflowers of Sanborn is located at  3311 Saunders Settlement Road in Sanborn, New York.
Learn more about Sunflowers of Sanborn on their Facebook page HERE.