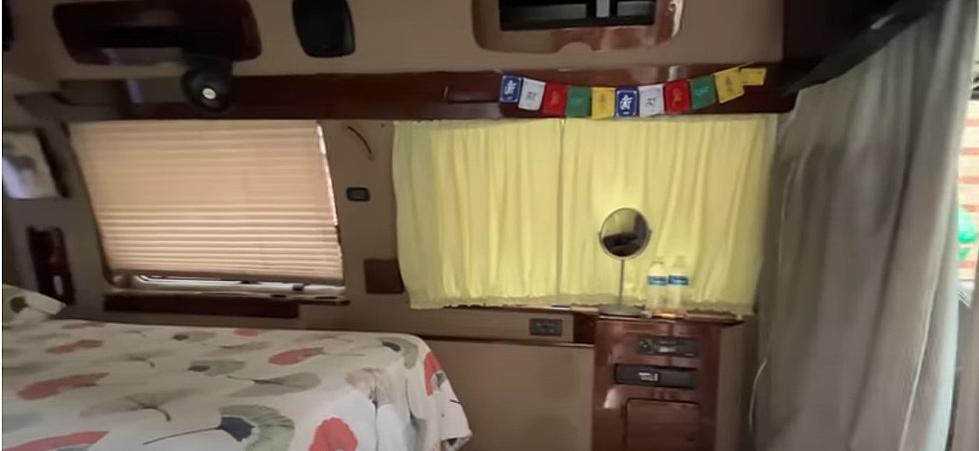 Photos: Illegal Vans Used as Vacation Rentals in New York
Uptin/Youtube
Seven vans were illegally being used as vacation rentals in New York. Check out photos and video.
The New York City Sheriff's Office reports impounding seven illegal vans that were being used as Airbnb rentals.
"Sheriff's Road Patrol Deputies were busy this week impounding seven alleged fraudulent and illegally registered vans being used as Airbnb rentals on various streets in Manhattan," the New York City Sheriff's Office states.
Two vans were found in the Chelsea while five others were in East Village, NBC reports.
All of the vans had New Jersey license plates. Three vans had plats registered to other vehicles, one van was unregistered and the registration for three of the vans expired over four years ago, police say.
Youtube user Uptin says a hotel in New York City typically costs $400. He booked an Airbnb van for less than $100.
" I was shocked when I saw an RV show up on Airbnb during my trip to New York. I figured, I would try it. The price with fees and taxes was $97 per night to sleep in the van in East Village," he write on Youtube.
See the full video of his stay below:
Updated Mask Policies At Major Retailers and Grocery Stores
27 Buffalo Street Names That Out-Of-Towners Think Are Impossible To Pronounce
Did You Know These Items Were Invented In Buffalo?
Buffalo is known as the home of the Chicken Wing, but did you know there were a lot more things invented in the Queen City.
38 WNY Towns and What They Are Famous For
Here are 38 Western New York towns and what each of them are known for.
Holidays Only Celebrated In Buffalo
We are always looking for a reason to party.
22 Famous Buffalo Sports Phrases Every Die-Hard Bills and Sabres Fan Knows
Being a sports fan in Buffalo is sometimes like knowing a different language. Here are 22 of our favorite Buffalo sports phrases you already know if you're a huge fan! And if you're new here, here's how to catch up.
Do You Know Buffalo's Unwritten Rules Of The Road?
Here are some unwritten rules that every Buffalo driver should know.