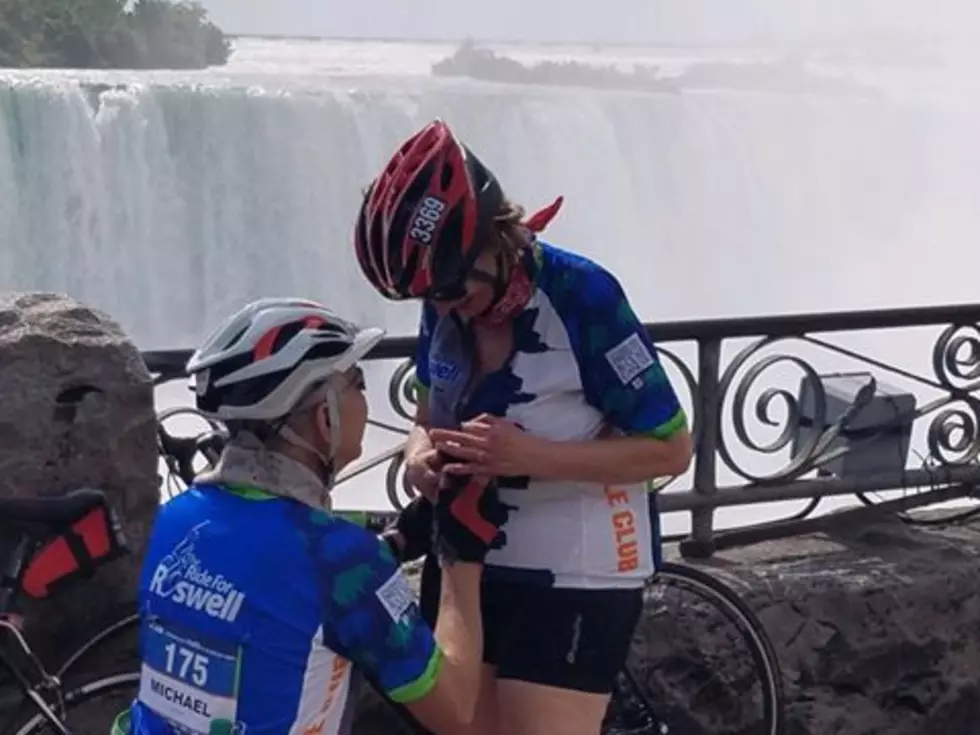 Ride for Roswell Wedding Proposal [PHOTO]
Roswell Park-Twitter
She said yes!! It was more than a great fundraising ride for one couple this past weekend at the 2017 Ride for Roswell! During the Canada route/ride, this couple got engaged!
On Friday evening, before the ride, I spoke with Mike about his plans to ask Kim to marry him. He was as excited and nervous as a guy could get and i couldn't help buut feel emotional for him. He was filled with love and I bet that Mike had a hard time sleeping that night.
His plan was to ask Kim to marry him along the 44 mile route that took us through Niagara Falls, Canada. He was going to "pop the question" when the couple reached the majestic falls. The plan worked and Mike and Kim had plenty of witnesses to capture the moment as it was packed in Niagara Falls on Saturday!!
Congrats Mike and Kim and good luck on your future!!