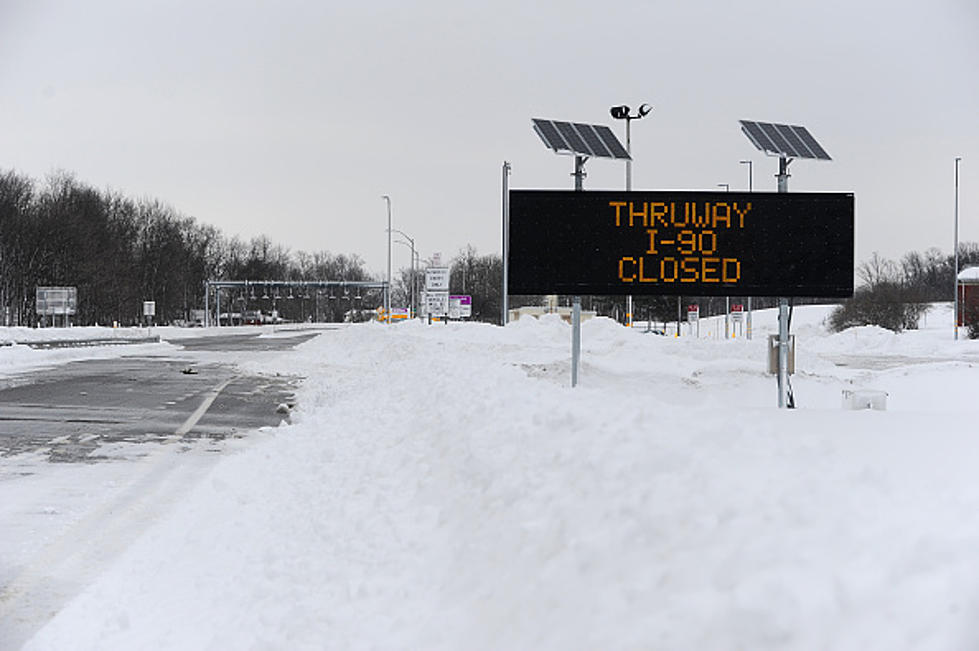 Busy Highway Temporarily Closing In Western New York
Getty Images
As we get ready to move from March to April and wait for spring to settle in here in Buffalo and Western New York, there is another season that is getting underway; construction season!
There are times when you think the orange traffic cone is actually built in to the roads around New York State. There is always some sort of construction happening. The winter weather and use of road salt takes a heavy toll on the roads and bridges around town.
There is word that a major route getting in to Buffalo will be shut down as we start April.
Starting April 3rd, an eastbound section of the 33 will be shut down from 10 p-m until six a-m, Monday through Friday. Crews will be working to fix the Dodge Street overpass which was recently damaged by a crash involving a tractor-trailer.
The cold and snow are not going away just yet. In fact, there will be tricky travel most of the end of the week. Western New York will be looking at rain quickly changing over to snow and it may be heavy at times.
I am ready for warm weather. However, it would be nice to just have a stretch of dry weather to help clean up the mess that is left from the winter winds and rains. It seems muddier than ever and a little dry weather may help it feel a little more like spring.
22 Drive-In Theaters Left In New York State
Whether you're looking for a hit of nostalgia or a unique night out - here are the 22 remaining drive-in movie theatres for your outdoor movie-viewing pleasure here in New York State.
Raining? 10 Fantastic Places For Kids In Buffalo, New York