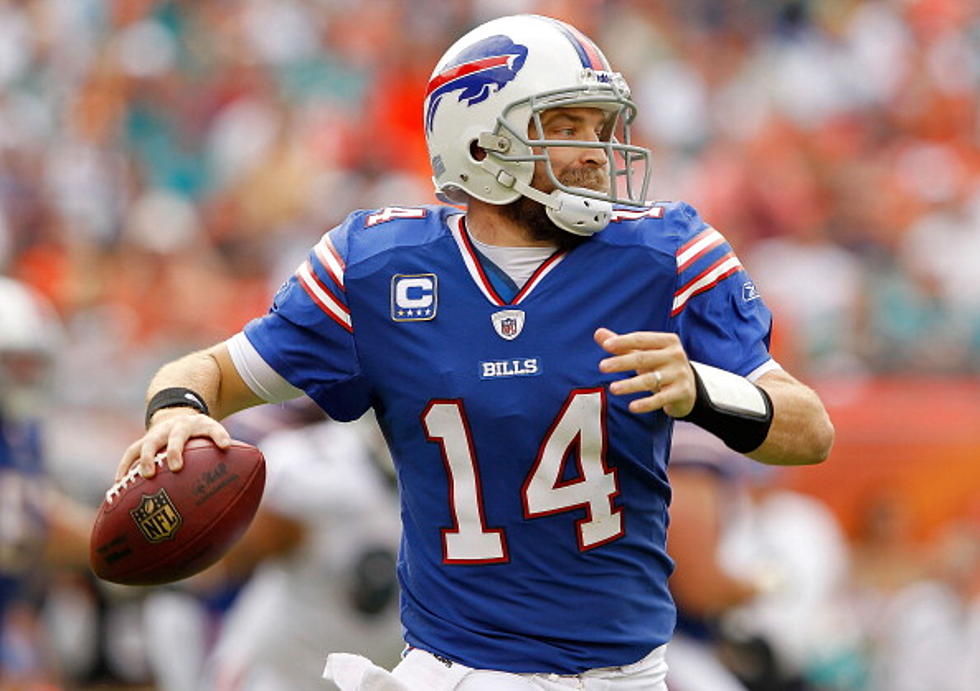 Ryan Fitzpatrick's Quote About The City of Buffalo Will Have You In Tears [VIDEO]
Getty Images
It's hard to believe that it's been 9 years since Ryan Fitzpatrick left the Buffalo Bills. The 16-year NFL veteran quarterback has played for nine teams since 2005 when he was drafted by the St. Louis Rams,
Fitz spent four seasons in Buffalo and was named the starting quarterback in week 3 of the 2010 NFL season and it's not an exaggeration to say that he is one of the most beloved Buffalo Bills players of all time.
Fitzpatrick is now the starting quarterback of The Washington Football Team and was a recent guest on the Barstool podcast, Pardon My Take, which is hosted by Dan Katz (Big Cat) and PFT Commentator (Eric Sollenberger).
Fitz talked about his NFL career and at one point was asked about whether or not Buffalo was his favorite place to play.
Fitz's answer made Bills fans' hearts melt.
Katz: "I don't want you to have to rank all your fanbases, but are the Bills number one? Just because of the fanaticism and the fact it's not a big city and how crazy those people are?"
"I've loved all of the places that I've played, I really have...but nothing compares to the City of Buffalo, not even close," said Fitzpatrick.
Fitz still loves Buffalo and I can tell you from friends and family who talk about him to this day, Western New York still loves Fitz.
I would love it if the Bills brought him back to the organization in some capacity once his playing career is over.
13 Pictures That Show Just How Crazy and Loyal Buffalo Bills Fans Are
Bills Stadium Under Snow
TACKLE THESE: Check Out the Best Uniforms In Each NFL Team's History
CHECK IT OUT: 100 sports records and the stories behind them