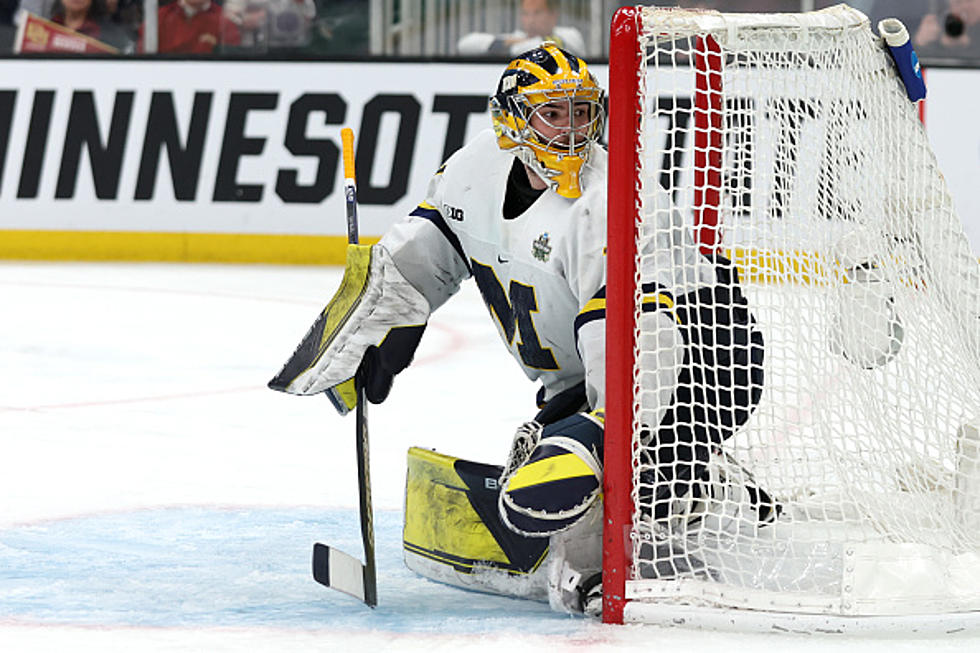 The Buffalo Sabres Trade Away a Goaltender
Getty Images
The NHL Trading Deadline is tomorrow afternoon, March 3rd.
We have already seen numerous trades across the NHL, including longtime Chicago Blackhawks forward and Buffalo native Patrick Kane being dealt to the New York Rangers, as they prepare for their playoff run.
The Arizona Coyotes finally traded away star defenseman Jakob Chychrun, as the young star goes to the Ottawa Senators for conditional first and second round draft picks, along with a 2026 second round draft pick; much to the displeasure of Sabres fans, who wanted general manager Kevyn Adams to make that move.
However, the Sabres have stayed busy leading up to the deadline.
Buffalo acquired defenseman Riley Stillman from the Vancouver Canucks for forward prospect Josh Bloom.
Then on Wednesday evening, the Sabres traded away a goaltender that was once upon a time, considered the future for Buffalo in net.
The Sabres traded goaltender prospect Erik Portillo to the Los Angeles Kings for a 3rd round draft pick in the 2023 NHL Draft.
Portillo was the Sabres 3rd round pick in the 2019 NHL Draft. He has spent the last three seasons at the University of Michigan and in 2019 and 2020, was deemed the future in net for Buffalo.
But when the Sabres acquired goaltender Devon Levi from the Florida Panthers in the Sam Reinhart trade, that's when things changed. Levi proceeded to explode into the best goalie prospect in hockey, lighting up the World Juniors for Team Canada and at Northeastern University.
The Sabres have sunk all their eggs into the Levi basket. Adams will likely sign him as soon as his college season is over.
6 Best Trades in Buffalo Sabres History
Taking a look at the absolute best trades in Buffalo Sabres history.
Top 10 Most Underrated Buffalo Sabres of All-Time
22 Famous Buffalo Sports Phrases Every Die-Hard Bills and Sabres Fan Knows
Being a sports fan in Buffalo is sometimes like knowing a different language. Here are 22 of our favorite Buffalo sports phrases you already know if you're a huge fan! And if you're new here, here's how to catch up.