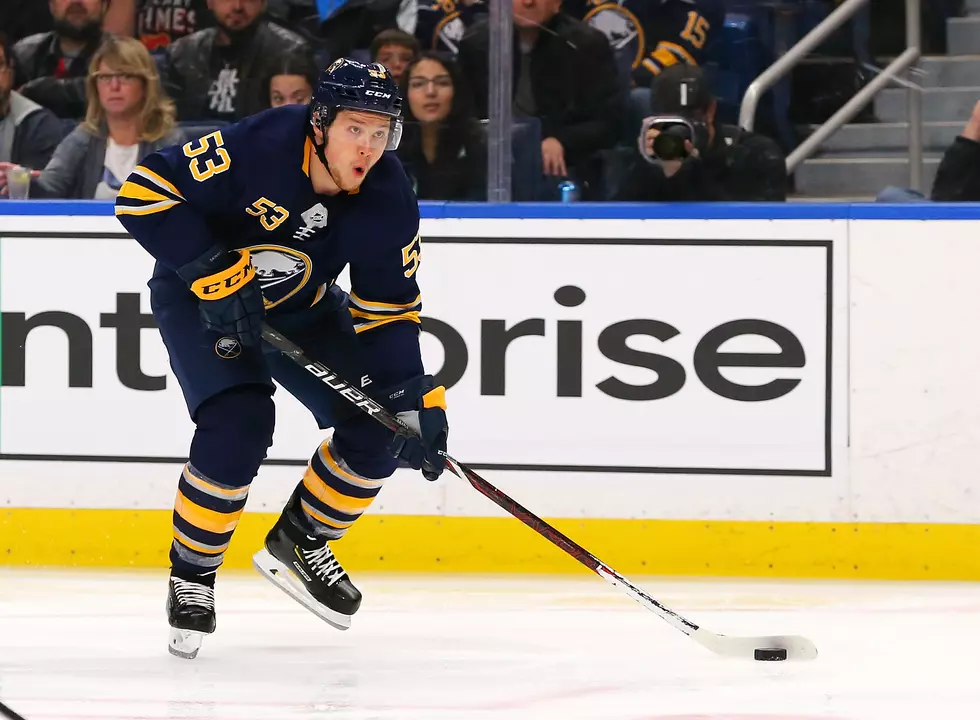 Sabres Hold On To Beat the Florida Panthers
Getty Images
With Jack Eichel out with an injury, Jeff Skinner was asked about the prospects of heading into Thursday's night's game against the Florida Panthers without their best player.  Skinner said "Sam (Reinhart) and I have some pretty good chemistry, and there's two-thirds of a line right there."
Turns out that two-thirds of a line was good enough to win a hockey game.  Skinner scored twice including the game winner and Reinhart also scored as the Sabres beat the Panthers 4-3.  Tage Thompson also scored while Linus Ullmark stopped 35 shots to improve his record to 9-1-3 this season.
Skinner now has 28 goals for the season, that's three more than he had all of last season with the Carolina Hurricanes.
The Panthers had a 7-game winning streak against the Sabres coming into the game and it wasn't easy ending that streak.  And it didn't help that some blown officiating calls went in favor of the Panthers.
Florida scored its first goal on a 2 on 1 break after defenseman Rasmus Dahlin was interfered with and it wasn't called.  The Sabres also had a goal wiped out when the referees decided Kyle Okposo had interfered with the goaltender, but Okposo had been pushed into the goal crease by a Florida player.
The Sabres reach the halfway mark of the season with 50 points, that's just six points off their point total from all of last season.  The Sabres are in Boston to meet the Bruins on Saturday.