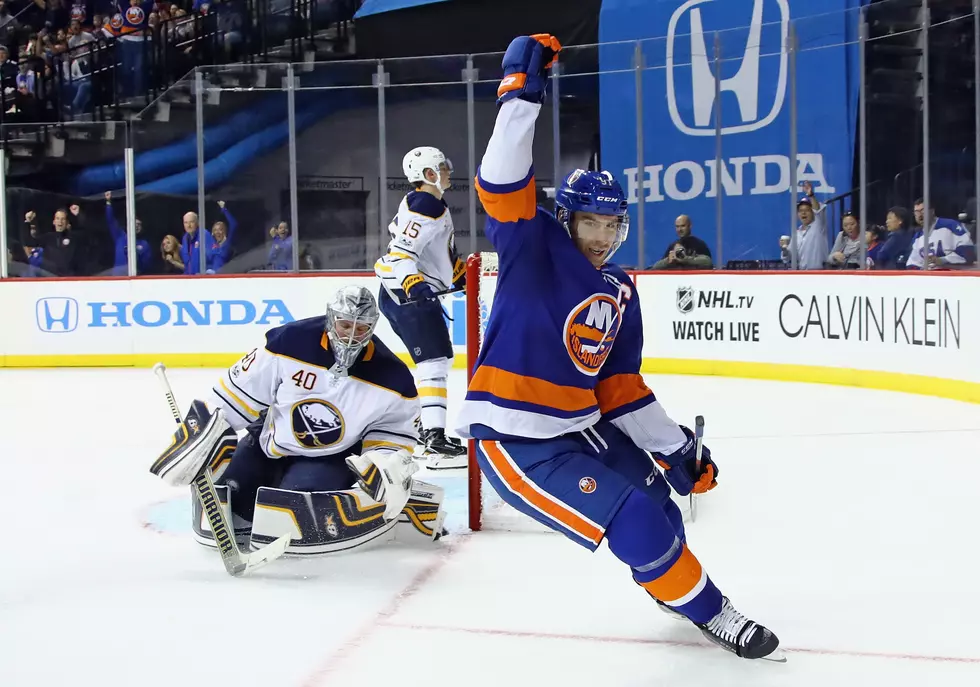 Sabres Still Looking For First Win
John Tavares scored twice against Robin Lehner, this one shorthanded (Getty Images)
After giving up a key shorthanded goal in Thursday's loss to Montreal, Robin Lehner gave up two in a span of 50 seconds on Saturday against the New York Islanders and a total of three goals in 1:47 before being pulled in favor of Chad Johnson in 6-3 loss.
The Sabres power play so lethal last year was just awful against the Islanders.  They went 0 for 4 with the man advantage, but they did get a pair of shorthanded goals of their own courtesy of Evander Kane.  Jack Eichel had the other Buffalo goal, but defensively and offensively, the Sabres played poorly against the Islanders.
Coming off a 5-0 loss to Columbus the night before, the Islanders struck early against the Sabres with John Tavares scoring just a minute-50 into the game.  The Islanders put the game out of reach when they scored those three quick goals in the second period leading to the change in goaltenders.  Just like last year, Lehner has had his moments making big saves, but then lets in a bad one or two and for a team that just can't get the offense going it hurts.
The Sabres are back home Monday afternoon for a 3 pm faceoff against New Jersey.