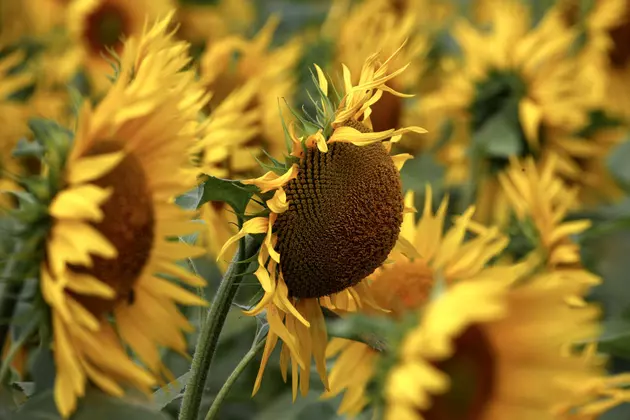 Sanborn Sunflowers Announces Opening Day
Getty Images
The Sanborn Sunflowers have announced their opening day for visiting this season and a list of all of their special events! They announced on Facebook yesterday that the sunflowers will be opened to come and visit starting August 1, 2021.
Where are the Sanborn Sunflowers?
The sunflower field is located on Saunders Settlement Road by Bear Road in Sanborn. It is one of the most Instagrammed places in Western New York this summer and a go-to for family fun. We attached a map below for you to take a look at to find your way there. One local person on Facebook commented on their post and asked what kind of activities that they would be having for kids. Sanborn Sunflowers responded and said, "we will have our corn maze, sunflower sifter, hay wagon rides, duck races, and a whole lot more.."
SOUTHTOWNS: There will be another sunflower field for you to go to that may be a little easier than going to Niagara County! See all the details below! 
Here is a list of events that they wrote they will be having this season on Facebook:
August 1 - Opening Day
August 5 - Law Enforcement Appreciation Lunch
August 7 - Car Show
August 8 - JC's Chicken BBQ
August 14-15 - Craft Show
August 21 - Kids Day
August 28-29 - Craft Show and Wild Kritters Exhibit
September 7 - Food Truck Rodeo
SOUTHTOWNS: There is also going to be another local sunflower field as well for the Southtowns in Western New York! The Eden area has a sunflower field that will be located at East Eden Road at North Boston Road (right by the blinking light)!
Famous People Who Are Bills Fans