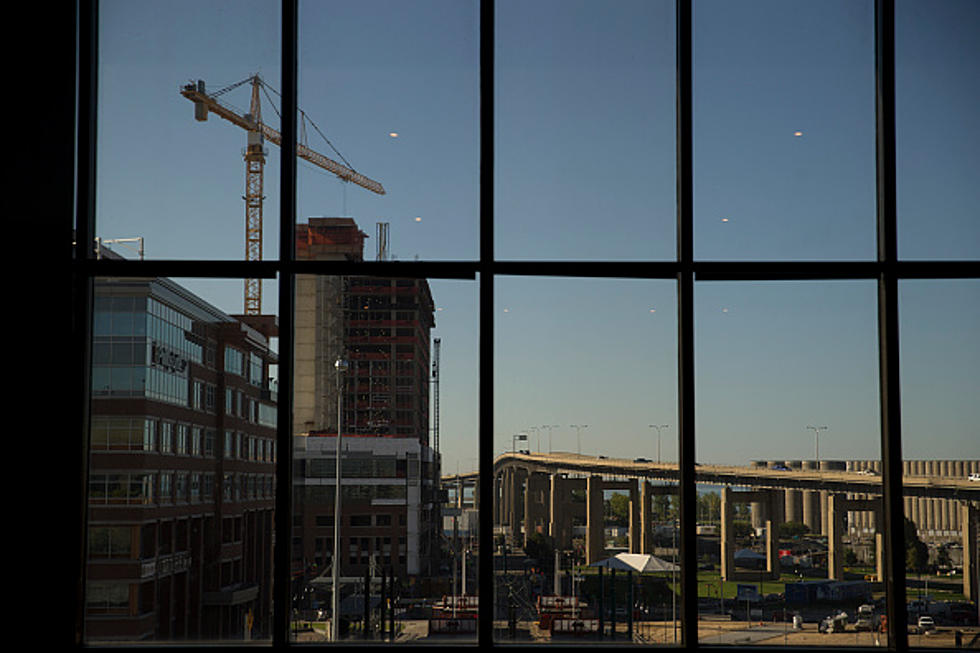 The Skyway In Buffalo, New York Is Getting Renamed
Bloomberg via Getty Images
Not every driver is comfortable with going over a bridge when they drive and there is one bridge in Western New York that always seems to cause a little extra panic. The next time you drive over the Skyway in Buffalo, you may notice a name change.
If you drive to downtown Buffalo on Route 5, you need to pass over the Skyway bridge. It is a convenient way to get in to the city from the Hamburg-Lackawanna area without having to take the Thruway or the side streets and secondary routes like South Park Avenue.
The Skyway is a hot button of discussion for some as the idea comes up every so often that it should be removed and torn down. The issue, for some, is that the Skyway moves traffic away from businesses in the Canalside/Outer Harbor Area and that it also takes away from the view of Lake Erie.
But recently, there was a bill introduced that aims to have the Skyway renamed to honor those hard working people that helped to erect the bridge!
Section 1 amends the highway law by adding a new section 343-dd to
rename a portion of route five in Buffalo as the "Fallen Skywalkers
Memorial Bridge."
According to the verbiage in the bill, there is a clear reason for the choice of names for the change.
Many of these ironworkers were of Native American descent,including members of the Seneca Nation. These ironworkers called themselves the "Skywalkers", due to the requirement that they work at extreme heights to install the steel needed for the project.
As of the date and time of this article being published, the Bill needs to pass the assembly and move to the Governor to be signed.
Crazy Pictures From Smoke Filled New York State
10 Best Scratch-Offs To Buy This Month In New York State
Based on odds of winning, here are the best lottery scratch-off games to purchase right now in New York State to score some cash.
7 Things That Are Illegal To Throw Out In New York State