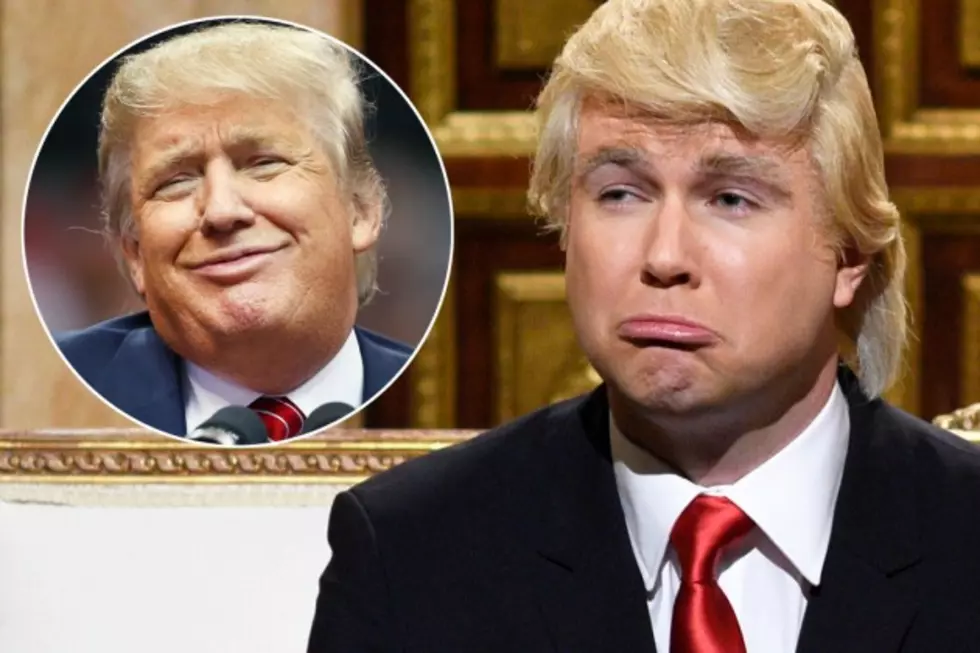 Donald Trump Will Host SNL in November With Sia
NBC / Tom Pennington, Getty Images
Ever the human punchline, Donald Trump has braved some of his staunchest comedy critics in pursuit of the 2016 presidency. The blowhard billionaire even made headlines with which SNL player would tackle the role in Season 41, but all bets are off when "The Donald" himself hosts an upcoming November outing.
NBC confirmed news that Trump would host the November 7 SNL outing, alongside musical guest Sia. Trump previously hosted back in 2004, though the network has a notably push-pull relationship with the controversial candidate since his announcement comments on immigration, parting ways and slotting Arnold Schwarzenegger in The Apprentice chair, before burying the hatchet with an appearance on Jimmy Fallon's Tonight Show.
Trump's SNL return marks the latest high-profile host for the sketch comedy great's 41st season, following the October 3 season opener with Miley Cyrus (which notably featured Trump's democratic rival Hillary Clinton), and this past weekend's much-lauded outing with comedian Amy Schumer. This coming Saturday, October 17, will also see celebrated alumni Tracy Morgan emerging out of recovery once more to host alongside Demi Lovato.
Trump's temperament has proven notoriously thin with those unwilling to softball, but it should make for an unmissable SNL all the same, while the infamous ratings bump associated with Trump couldn't hurt either. In the meantime, stay tuned for more from this Saturday's third SNL installment with Tracy Morgan.
Check Out 100 TV Facts You May Not Know!