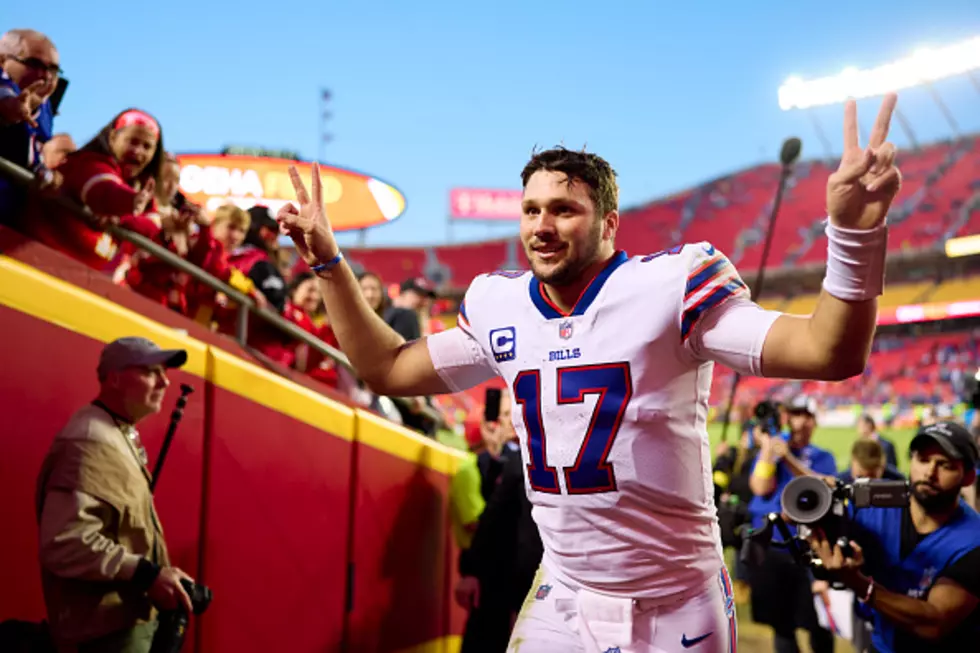 New Viral Song About Buffalo, New York Legend [WATCH]
Getty Images
The Buffalo Bills have won their last two games! Although the Bills now are facing some big injuries on both sides of the ball, they are sitting at 8-3 and getting plenty of attention from around the leaugue.
As the Buffalo Bills get ready for their next game this Thursday against the New England Patriots, there was word late Friday that Von Miller will miss at least this next game and possibly more. Miller suffered a leg injury in the win against the Detroit Lions on Thanksgiving Day in Detroit. It's a big loss as the Buffalo Bills make their final push to the end of the regular season.
But the legend of the month, Squirrel Winter, is still getting plenty of news. Winter "saved the day" as he was able to plow out star Josh Allen from the 81 inches of snow that was in his driveway. Bumper stickers,t-shirts and plenty of online memes have surrounded this story since it went public last weekend. Now we can add an "official" song to the list of things.
Squirrel Winter is one of the best stories in the NFL this year. If you know him, you know that he was just doing what he normally does; help people who need it. A long time firefighter, local farmer and friend to the community, Squirrel is no doubt one of the nicest guys you would ever come in to contact with. To see his name in places like the USA Today, The LA Times and other major news outlets is something that we locals are very proud of.
10 Of The Most Irresistible Chocolatiers In Western New York
Try not to drool over the ten sweetest and most satisfying chocolatiers in Western New York
QUIZ - Can You Name These 25 Buffalo Bills Players?
Alright...Bills Football is here. How big of a fan are you? Can you name of 25 of these Buffalo Bills players?