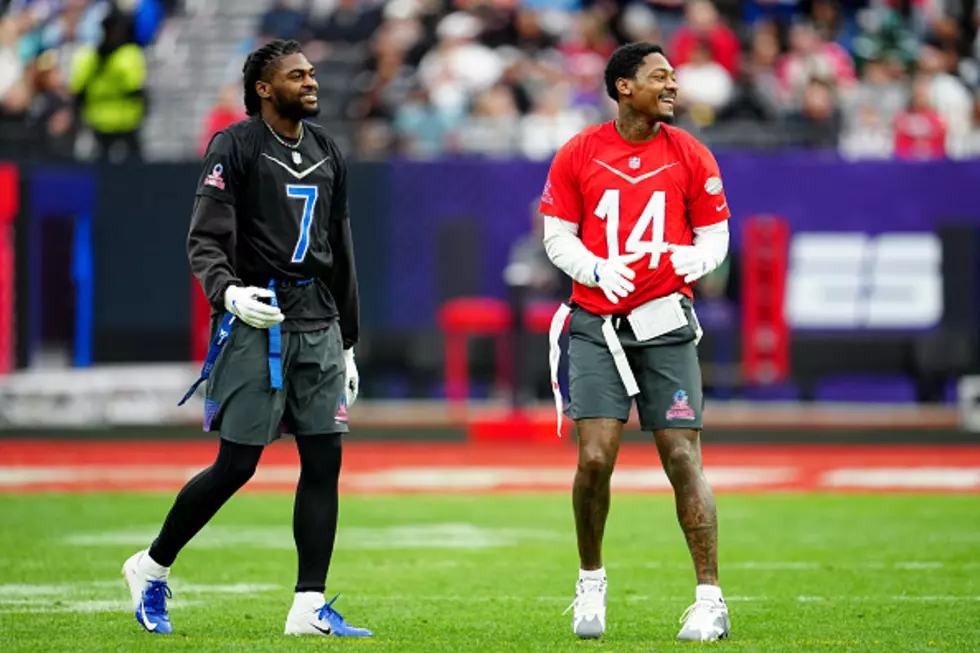 Stefon Diggs May Never Live This One Down [WATCH]
Getty Images
The Super Bowl is this coming weekend in Arizona and even though the Buffalo Bills won't be part of the game, there will be lots of talk this week about Stefon Diggs. The Pro Bowl Games are over and one highlight of a flag football game is one Diggs may never forget.
Stefon Diggs was part of play that had him throwing rather than catching the ball and it was his brother who was there for the memorable catch.
The games were fun and a good filler between the AFC/NFC Championships and Super Bowl Sunday. There sure are plenty of story lines for this weekend's game. There is always a Buffalo connection and this weekend there are a few. The head coach of the Philadelphia Eagles is a Western New York native and the list goes on from there. This game will also feature two brothers on opposing teams for the first time in Super Bowl history. The story about the Kelce brothers is getting lots of attention.
This is going to be an exciting game to say the least. Being a fan of the Buffalo Bills, I can't root for Kansas City. Even though I prefer the AFC to the NFC, I will be cheering for the Eagles.
The Most Gigantic Malls In New York State
Here are the biggest shopping malls in New York State where you can shop 'til you drop.
24 Words That Buffalo Transplants Absolutely BOTCH
24 words are a pretty strong indication as to whether or not you have lived in Buffalo your whole life.
Try them out and see if you have a true Buffalo accent!