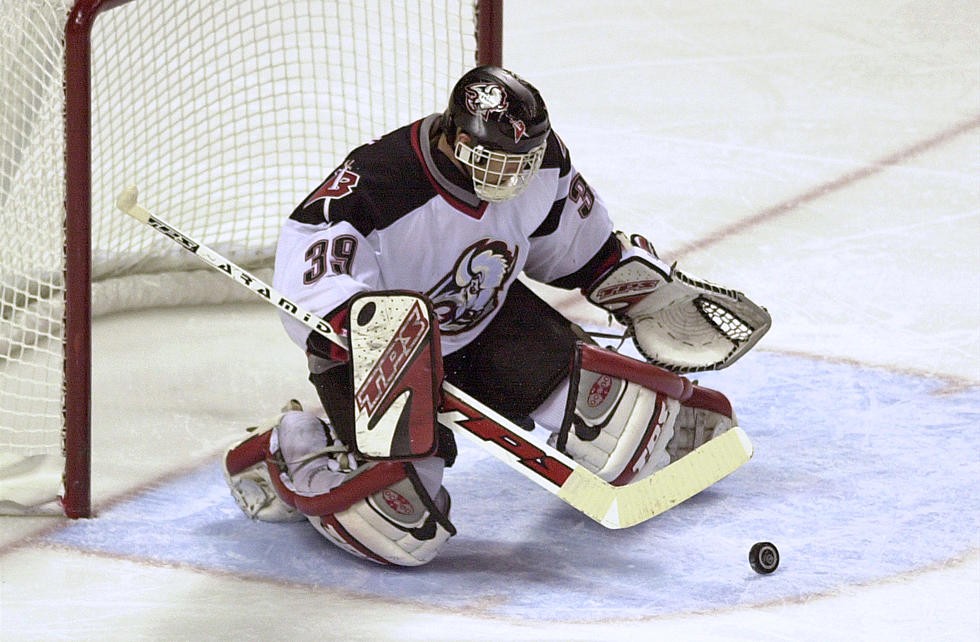 There's A New Beer Named After Sabres' Great Dominik Hasek
Getty Images
Riverworks made the announcement last week that they were releasing a new beer named after the Dominator himself.
The new beer takes the name "The Dominator" from Dominik Hasek, the former Buffalo Sabres great who played goalie from 1992-2001.
According to WKBW, this beer will be the first to be canned right inside the big blue silos that you can see by Riverworks from Labatt USA.
Want to see it being canned?
It's described as a Czech Pilsner and will go on sale on Thursday May 23rd.  A portion of the proceeds will go to Hasek's Heros, a non-profit organization that was started in 2001 by Hasek with a mission to help Western New York children in need have the chance to play hockey.
Want to give it a try?  You won't find this one at a gas station cooler or a grocery store.  The Dominator will only be found at Riverworks or Pearl Street Brewery.