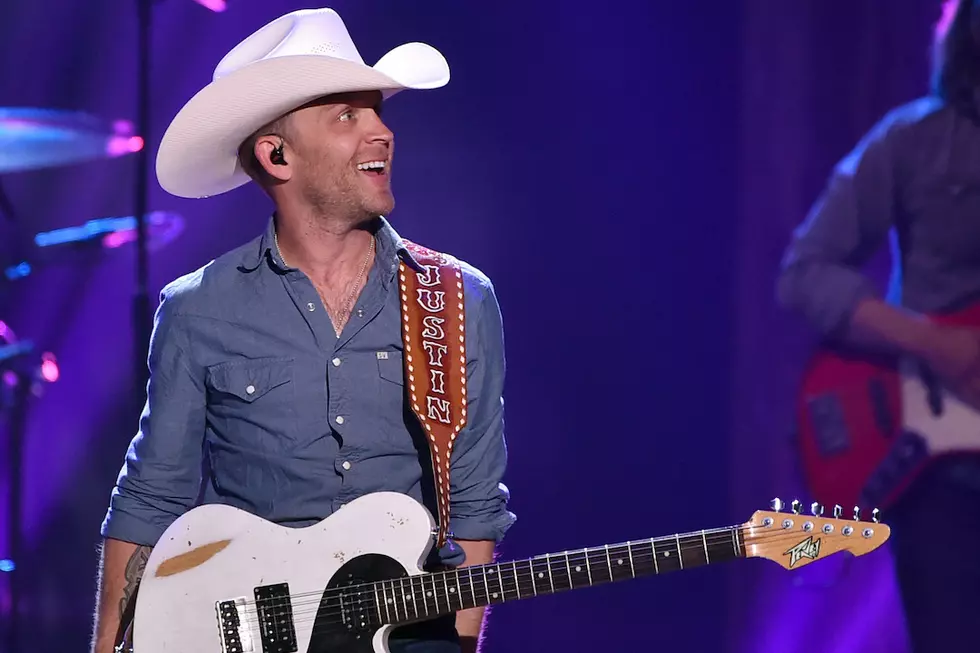 WATCH: Justin Moore's At Home "Spa Day" With His Daughters Is Too Cute
Kevin Winter, Getty Images
Justin Moore is one of the many stars itching to get back out on the road and back to a regular routine. With a new album (Straight Outta The Country) and plenty of time at home, Justin is well rested and ready for a tour!
But Justin is also a dad and it looks like he has been helping his three daughters with their at home spa day!
Justin and his wife Kate are the proud parents of 4 of the cutest kids! And they sure keep him busy. It was just a few weeks ago that Justin announced that his son, South, broke his leg!
As far as new music, the latest album from Justin has some of the most traditional sounding songs Moore has released to date. The album feels like a biography of sorts. One of the most powerful songs on the new project is called "More Than Me." It is a ballad that offers some hope and advice for Justin's Kids.
I hope you love, I hope you hit your knees
Hope you get to see the hometown team
Win a little more than me
I know the world's gonna think the world of ya
But I swear on the stars above you
No one's gonna love you more than me
I have had the pleasure of getting to know Justin and he is one of the most down-to-earth guys you could meet. It's clear that Justin is a great dad and loving husband and, after seeing this video, it appears he has some smooth, clear skin for whatever 2021 brings his way!
20 Restaurants In WNY The Food Network Should Feature
We love so many restaurants in Buffalo and The Food Network should highlight way more of them.
Outdoor Family Game Night Ideas
13 Stores Where WNYers Would Have A Shopping Spree If They Won $10,000