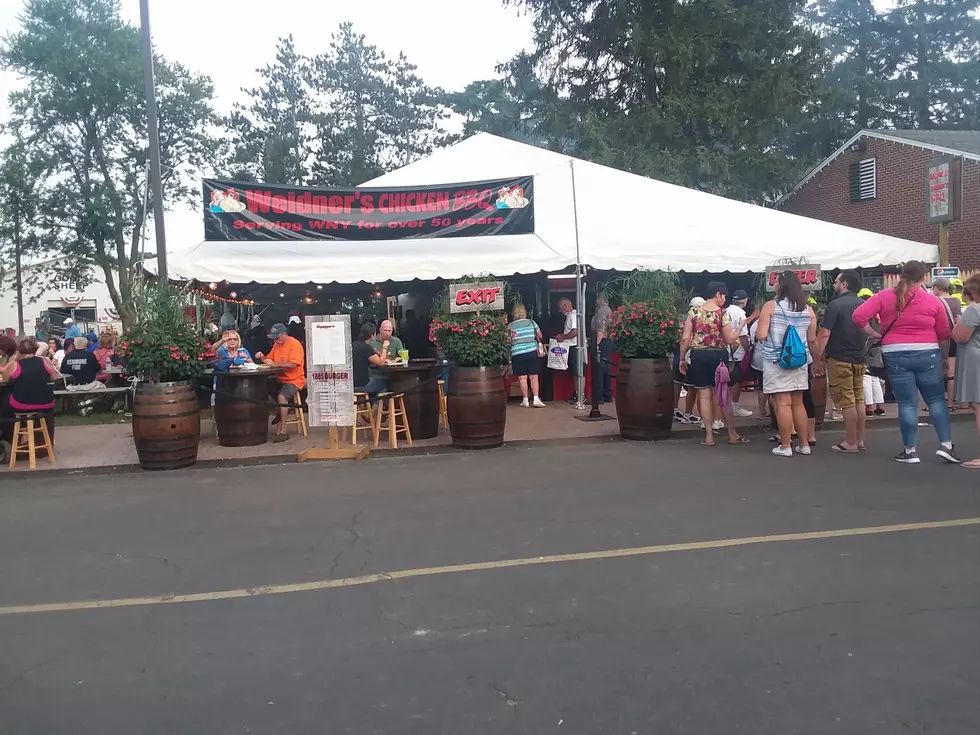 Weidner's BBQ New Location At the Fair Is A Hit
Dale Mussen photo
A tragic fire on a busy Saturday night at the Erie County Fair ended their season early last year, but Weidner's BBQ is back at a new and better location.  There's more BBQ and cooking area and more room for dining under a giant tent.  
Weidner's has moved next to the Conservation Building along the Avenue of the Flags just down the path from Gate 2.  If you know where the Avenue of the Flags Stage is....Weidner's is right across from there.
In addition to their famous BBQ Chicken dinners with cole slaw and buttered spuds Weidner's offers the original recipe 1885 burger.  It really is delicious and it may have something to do with the secret ingredient they use.  Try one and they may even tell you what that secret ingredient.  It's nothing that you would ever guess.
By the way, I was their first paying customer at their new location.