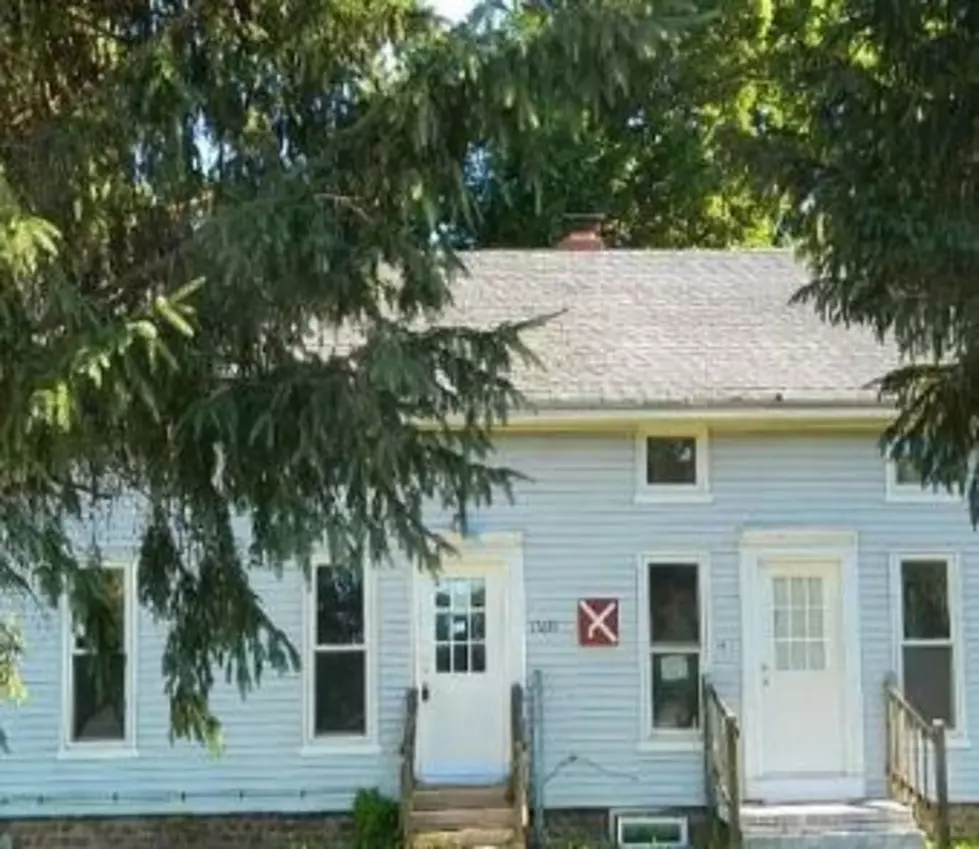 5 Western New York Houses That Cost Less Than 25K
Photo Credit: Zillow
If you have some extra money, are handy, and want to put in some elbow grease there are five homes here in Western New York that are currently listed for sale on Zillow for less than $25,000.
Feel Good Mornings With Dave Fields Mon-Fri 6am-10am
Of course will that low of a price, you know you are walking into a home that needs major repairs, but if you think you can handle it, there is a chance you can make some good money.
Here are the homes that are currently listed on Zillow for under $25,000.
38 Hagen Street In Buffalo - This is a two-bedroom, one-bath home that offers over 800 square feet of living space. The one requires a lot of work to get up and running. This home is listed for $9,900
11 Shaver Street In Ripley - This home was involved in a major fire and the current owners can't restore it. It has 3 bedrooms, 2 bathrooms, and over 1100 square feet of living space. It is listed for $12,000
13631 Allis Road in Albion - With some elbow grease you could turn this house into a home. It has 6 bedrooms and one bathroom and offers around 1800 square feet of living space. It is also located near main roads. It is listed for 21,200.
1035 North Main Street, Jamestown - This home has three bedrooms, two baths, and over 1500 square feet of living space. It was condemned by the City and needs to be brought up to code before moving in. It is listed for $21,900.
519 North 6th Street, Olean - Another fixer-upper that if you are handy could turn into a real diamond. It has two bedrooms and one bath and over 1100 square feet of living space. it is listed for $24,900.
Historic Hotel Up For Sale In Western New York
The Spencer Hotel and Spa Is Up For Sale
1092 County Route 10
If you are in the market for a home you know that the prices of some of these homes are absolutely insane.
8 Hillsboro Drive, Orchard Park, NY 14127
With summertime approaching wouldn't it be great to have an amazing pool to jump into to cool off after a hot summer's day? Check out this pool that is part of a home that is for sale in Orchard Park.