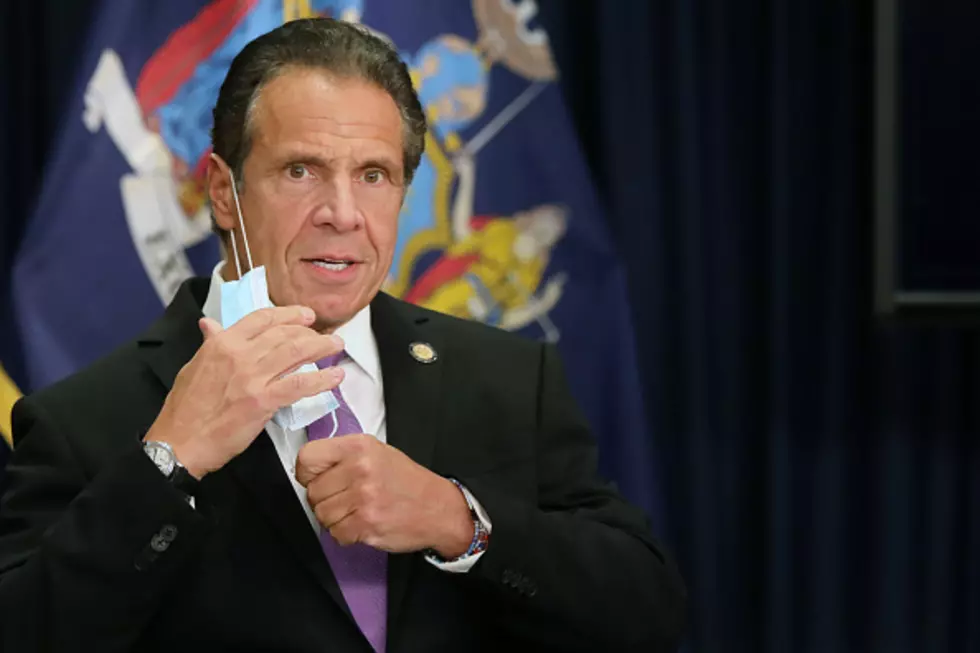 Will New York State Residents Be Forced To Wear Masks Indoors Again?
Getty Images
It's been nice the last couple of weeks here in Western New York and New York State as a whole, as Governor Andrew Cuomo announced back on June 15th that most state-mandated restrictions would be lifted, effective immediately.
Those who are vaccinated would be able to not wear masks at most settings, with many public establishments ending mask requirements. We also saw the return of events, such as fairs, festivals, and concerts.
However, there's concern over a new variant of COVID-19 that has government leaders worried.
According to WIVB, the Delta variant of the virus has prompted some U.S. leaders to ask for a return to wearing masks indoors.
Illinois Gov. JB Pritzker is worried about the new variant and asked people to bring masks with them when they leave their homes.
Health officials in Los Angeles County are "highly encouraging" residents to wear masks, regardless of vaccination status.
"Until we better understand how and to who the Delta variant is spreading, everyone should focus on maximum protection with minimum interruption to routine as all businesses operate without other restrictions, like physical distancing and capacity limits," the department said in a news release.
The World Health Organization said last Friday that everyone is recommended to still wear masks, which is what they have recommended all along. This is different than the CDC's new guidance earlier this month that vaccinated individuals could not wear masks in most settings.
The WHO is warning of the delta variant, which was first detected in India and is the most transmittable variant detected so far. It's now been identified in 85 countries.
The WHO says with border restrictions loosening that this could lead to a resurgence in cases.
For now, vaccinated people are not required to mask up in New York State in most settings, but could things change in the future? Everyone is hopeful that we continue to improve but it's still in the back of everyone's minds and would be devastating to see a relapse in cases here.
50 Famous Brands That No Longer Exist
CHECK IT OUT: See the 100 most popular brands in America