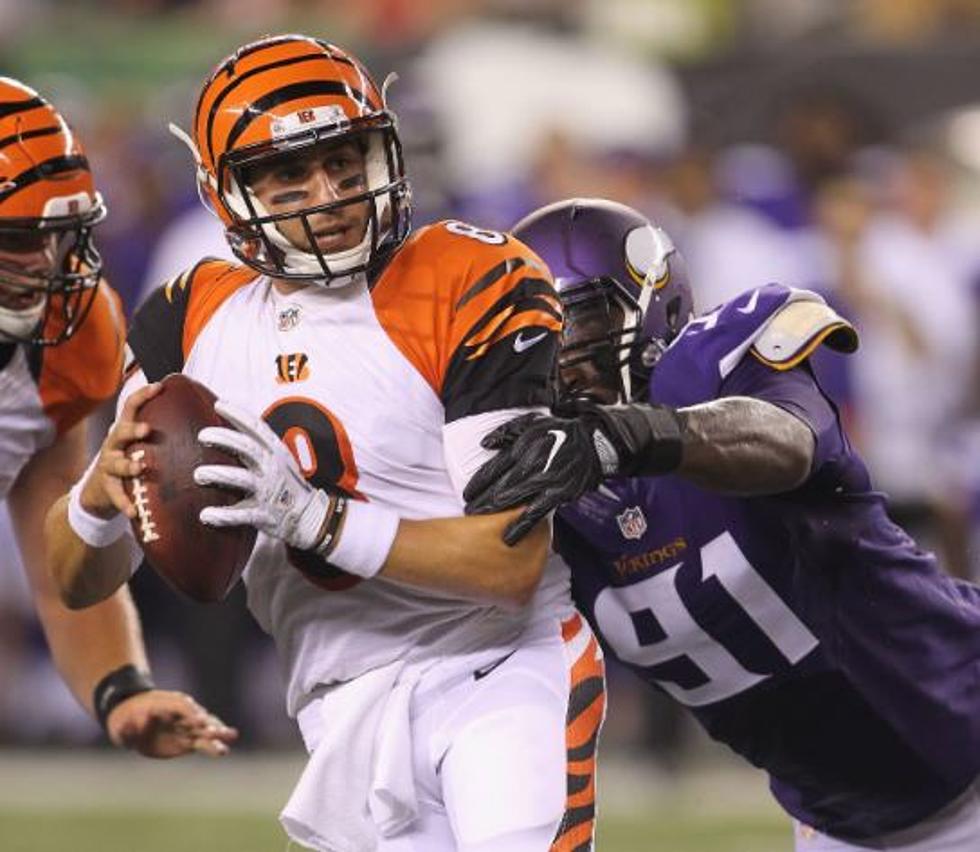 New York High School Names Former NFL QB Head Coach
Photo Credit: Getty Images
A former NFL QB is bringing his football knowledge to one lucky New York Highschool.
Drive Home With Dave Fields Every Afternoon from 3-7pm on 106.5 WYRK
Licata who starred at Williamsville South and was named the 2010 Buffalo News Football people of the year. He played college football for the University of Buffalo. When he ended his career with the Bulls, he was the scoring leader in career passing yards with 9,485 and career touchdowns with 76.
After the end of his college career, he signed as an undrafted free agent with the Cincinnati Bengals in 2016.
He spent training camp with the Bengals before being released on August 29th of that season.
He became the Bishop-Timon head football coach and athletic director in 2017 and spend the past four years there winning the Monsignor Martin Class B Final over St. Mary's 36-32.
This past May, Licata had accepted a position to return to the University at Buffalo as an offensive analyst. 
Former Williamsville South head coach Kraig Kurzanski left the program in December of 2021 after 15 years to take the same position with his high school alma mater Canisius High School. Kurzanski left the Billiies to an overall record of 88-49. Kurzanski was inducted into the Canisius High School Athletic Hall of Fame in 2002 for his achievements in both football and baseball while he was a player in high school.
You can watch the Williamsville Board of Education meeting from Tuesday down below.
The Best High School Rivalries In Western New York
East vs West, TNT, Paw Vs Claw, here are the best High School rivalries in Western New York
Top 10 WNY Public High Schools According To US News and World Report
Check out the latest ranking of Public High Schools in WNY according to US News and World Report.
Top School Districts In WNY
Here are the latest rankings of School districts in Western New York.