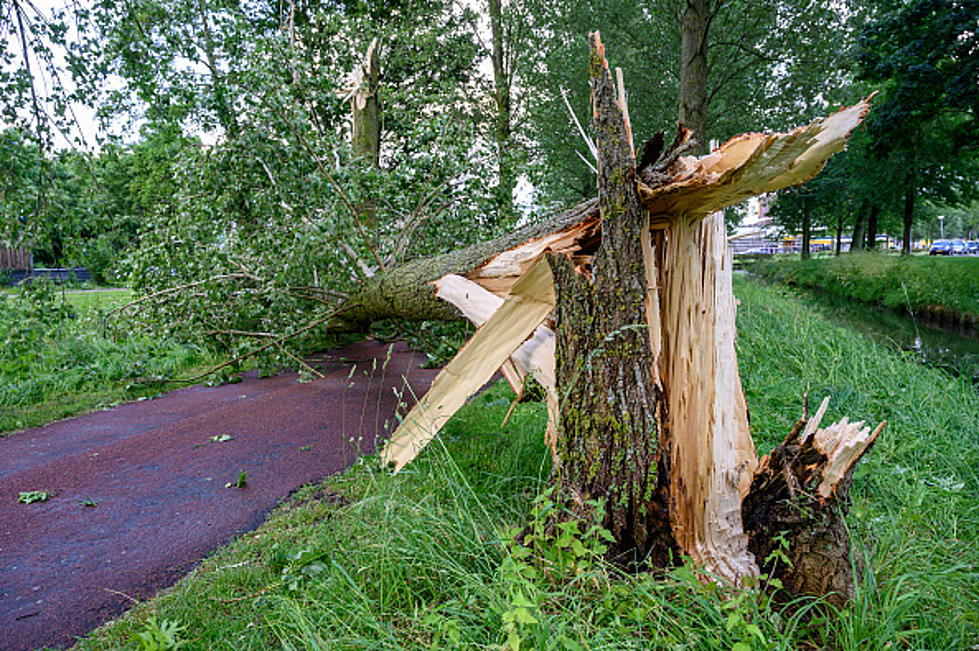 Get Ready For More Wind Damage In New York State
Getty Images
The winds of spring will be blowing strong this week across New York State and that will cause plenty of issues as trees and power lines will likely snap.
The weather pattern for the next few days calls for snow, then rain and wind...again! The good news is that it will bring back more warmer weather for New York State.
Yet another "wind event" will move in to New York this Friday in to Saturday.
Has the recent nasty weather moved you to think about getting a backup generator? There are new houses being built around town and just about all of them are being equipped with a standby or backup generator. The biggest fear, when it comes to losing power, is that the sump pump won't keep up with the water level. A flooded basement or cellar is not fun to come home to. Obviously, keeping your family safe is top priority. Make sure if you use a portable generator you don't use it indoors.
The Most Watched Netflix Shows Ever
According to the streaming service, these are the most popular series — based on their total view hours per title in their first 28 days of release on Netflix
The 10 Best Adult Cartoons On Netflix