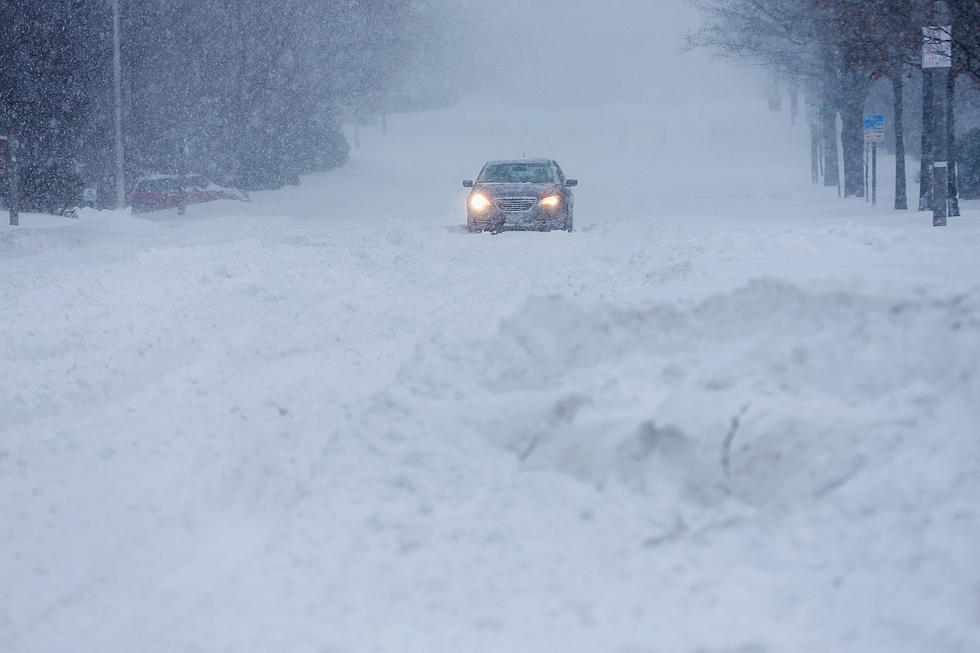 Winter Storm Warning For All of WNY: Travel Could Be Impossible
ThinkStock
For the last two days or so, we've heard about the impending winter storm in store for Western New York. There was a Winter Storm Watch issued for the region on Saturday but now it's been upgraded.
According to the National Weather Service, there's now a Winter Storm Warning in effect for ALL of Western New York from 7 p.m. Monday to 1 p.m. on Tuesday.
Snow will fall on Monday from the early morning to the mid-afternoon, perhaps 1-3 inches, but it's Monday night and Tuesday morning that is the time to be worried.
Monday night and Tuesday morning's commute could be very difficult, even impossible at times. Heavy snow will reduce visibility and cause hazardous roadways, so if you have to travel, make sure to leave yourself plenty of time.
According to WKBW, most places in Western New York will likely see a foot or more of snow by Tuesday at 1 p.m. because of the storm, with the majority of it falling during the Monday overnight and Tuesday morning commute.
Because this isn't a lake effect snow event, everyone will be getting in on the action from Niagara County to the southern tier, along with areas east towards Rochester and the Finger Lakes.
Thursday should bring even more snow to the area as well, so we are definitely not done with the snow this winter season. February means serious business...
READ ON: Weird, wild UFO sightings from throughout history