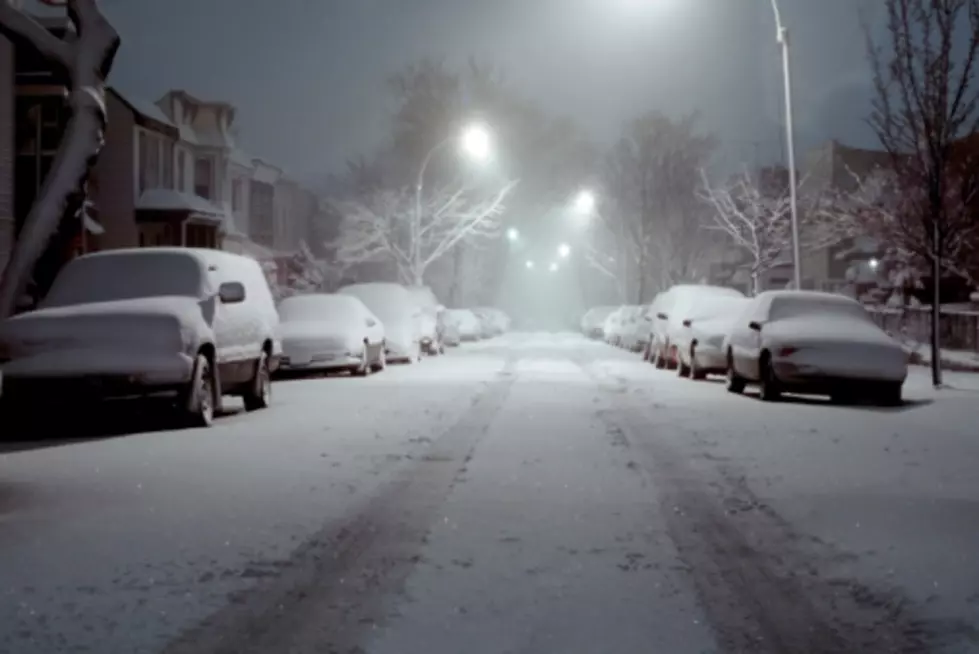 Winter Weather Advisory: 3-5 Inches of Snow Possible for Parts of WNY
John DeFeo
It's been very chilly across Western New York over the last two or three days. It's evident that a permanent change in the weather pattern (at least for the next several months) has taken place and we will be dealing with 30-50 degree temperatures for a while.
The first snow of the season fell in the southern tier and even parts of Eric County this week, and even more snow is on the way. It could be a considerable amount for some in Western New York.
According to Spectrum News Buffalo's Kaylee Wendt, a Winter Weather Advisory will go into effect tonight at 8 pm for both Cattaraugus and Chautauqua counties and will run through 11 am on Wednesday morning.
3-5 inches of slushy snow is possible, so that will not make it a fun commute early tomorrow morning.
Lows will be in the mid-to-low 30s for Buffalo tonight, and there could be some snow mixing in with rain. It will be breezy too with winds 10-18 mph, according to WIVB.
The good news is it will get warmer this weekend, albeit, slightly. Highs will be in the low 50s for both Saturday and Sunday.
I still have my snowbrush in the backseat of my car. It's been there since last winter and if you have lived in Western New York long enough, you learn to always keep that snowbrush handy. It also doesn't hurt to bring an extra pair of gloves or small shovel in there too.
It's that time of year once again!
15 Things That Will Convince Anyone You're a Western New York Native
Buffalonians have a way of spotting one another even across great distances, like the time I ran into a couple from Alden while in line for an empanada in Key West. But what about if you're new here? Is there a learning curve to being part of the City of Good Neighbors?
20 Amazing Old-School Restaurants in Buffalo
The 20 best old-school restaurants and bars in Western New York.
57 Fun Facts You Might Not Know About Buffalo
You might know a lot of these, but there is no way you know all 57 things. If you did, I would be impressed.
Here's a list of 57 fun facts that single Buffalo out from the rest of the country.