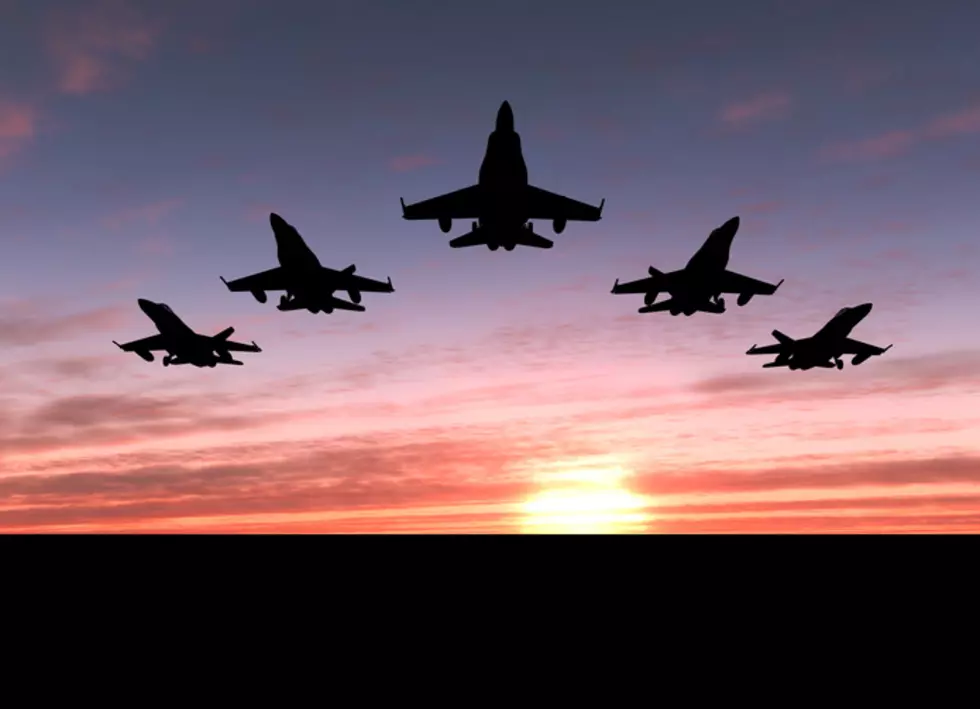 WNY Is Going To Get A US Aircraft Flyover Next Week To Honor Frontline Workers
Svetl. Tebenkova
You're going to want to be outside next Tuesday to see if you can catch the flyover being planned for WNY to honor front line workers in the battle against COVID-19.
There is very little that is more impressive than a flyover from the United States military.  And there's one coming our way to say thank you to all the front line workers in the fight against COVID-19.
The tour will fly over the many incredible medical institutions that we have here in the Buffalo area.
Enter your number to get our free mobile app
According to WKBW, the flyover will start at 11:45 over Eastern Niagara Hospital in Lockport.  Then you should be able to see them at the following locations:
Mount St. Mary's Hospital in Lewiston
Niagara Falls International Airport
DeGraff Memorial in North Tonawanda
University at Buffalo
Millard Fillmore Suburban
Buffalo Niagara International Airport
Mercy Hospital of Buffalo
Buffalo General Medical Center
ECMC
Sisters Hospital
Buffalo VA Hospital
Don't miss it.  It won't last long.  The formation will include a KC-135 from the 914 Air Refueling Wing at the Niagara Falls Air Reserve Station and F-35s from the Vermont Air National Guard.  It will end at 12:12 over Kenmore Mercy Hospital.
KEEP READING: Creative Ways to Bring Joy to Your Neighborhood While Social Distancing