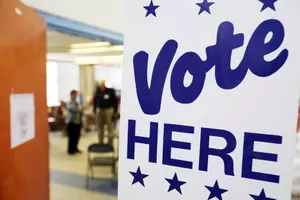 108-Year Old Woman Votes In Niagara County
Getty Images
She's voted every year since 1929 when she was 21 and on election day she voted for the 87th straight year.  108-year old Helen Allen cast her ballot for President of the United States on Tuesday at the Elderwood rehabilitation center in Wheatfield.
Helen says when she was born Teddy Roosevelt was President and at that time women weren't even allowed to vote.  When she turned 21 she was able to vote for the first time and cast her ballot for Herbert Hoover.  Later the voting age was reduced to 18.
Helen grew up on a farm in the Town of Tonawanda, later moved with her husband to the City of Tonawanda and eventually to North Tonawanda before settling in at Elderwood.
Helen revealed that although she's a life-long Republican she voted for Hillary Clinton with the thought that the country needs a woman in the White House.