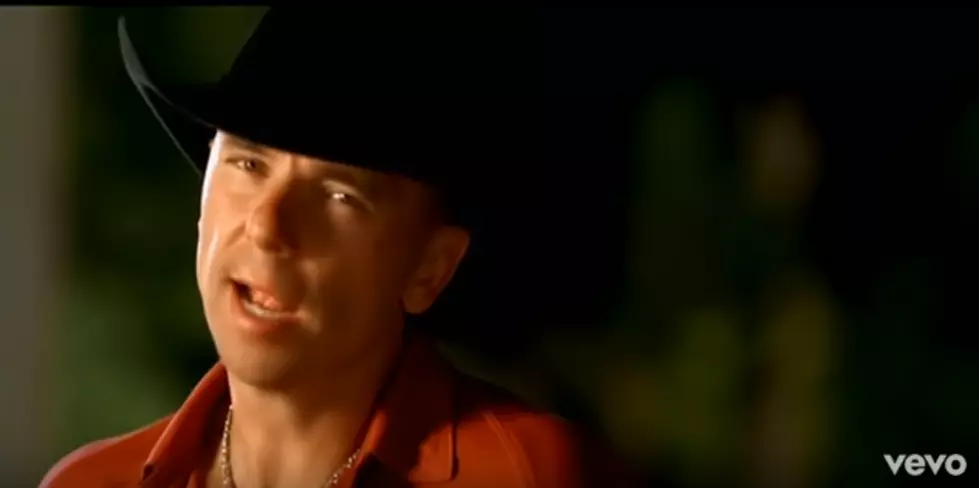 12 Years Ago: Kenny Chesney Hits #1 With "Don't Blink"
Credit: Kenny Chesney YouTube
One of my favorite subjects in country music is not taking life for granted, because it's so true. The older you get, the quicker it goes by.
There are very few songs that do it as well as "Don't Blink" by Kenny Chesney.
Released in August of 2007, the song would break a record for the highest week one debut on the Billboard Country Airplay chart (#16). That record would ironically be broken the following week by Garth Brooks' "More Than a Memory", which was the first and only time a song debuted at number one.
"Don't Blink" would soar to number one in just eight weeks for Kenny, reaching the top by the third week of October in 2007. It would spend six weeks atop the Mediabase country chart and five atop Billboard.
Written by Chris Wallin and Casey Beathard, the song was the second single off Kenny's Poets and Pirates: Just Who I Am album.
A fun fact about this one is they were going to release it as the first single off the album but changed it to "Never Wanted Nothing More" at the last second.
This is easily one of my favorite Kenny songs and that's a big statement with all his hits. People really took this song to heart.