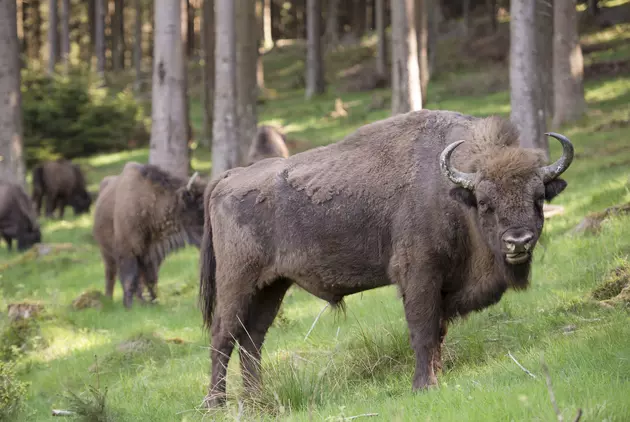 2 Buffalo Have Passed Away On Their Way To Buffalo
Getty Images
Yes, there are Buffalo coming to Buffalo.
Kind of. They are coming to Alleghany county. The Seneca Nation is part of a nationwide effort to bring the American Buffalo population to the east of the Mississippi River. Since about the mid-1800s the American, Buffalo have not been present at all.
It almost seems strange when you think about how common the American Buffalo was in 200 years ago. One of the most common questions we heard was, 'can Buffalo even live in this climate?' The answer is yes! In fact, they would live in New York Ohio all the way down to Florida!
The Buffalo will live on a 3 300-acre piece of land on the Ohi:yo Sunfish Flats off Old Road down in the Southerntier. There will be an electric fence around it, so don't think that there is going to be a Buffalo just chilling on the road as you go to work next week. The land was used by the Army Corps of Engineers. It sounds as though the herd was already on the way to Western New York. According to WKBW, two of the Buffalo did not make it and passed away during the trip to the 300 acres.
Two animals died on their way to the Seneca Nation, and farm employees need time and space to care for the remaining 10 along with the rest of the herd, resulting in a ceremony on Thursday being canceled.
Items In Your House May Be Worth A Ton of Money
Is your pyrex worth money? Disney tapes sitting worth some cash? How about that old vintage lamp? Yes, those are all worth some serious money on eBay!