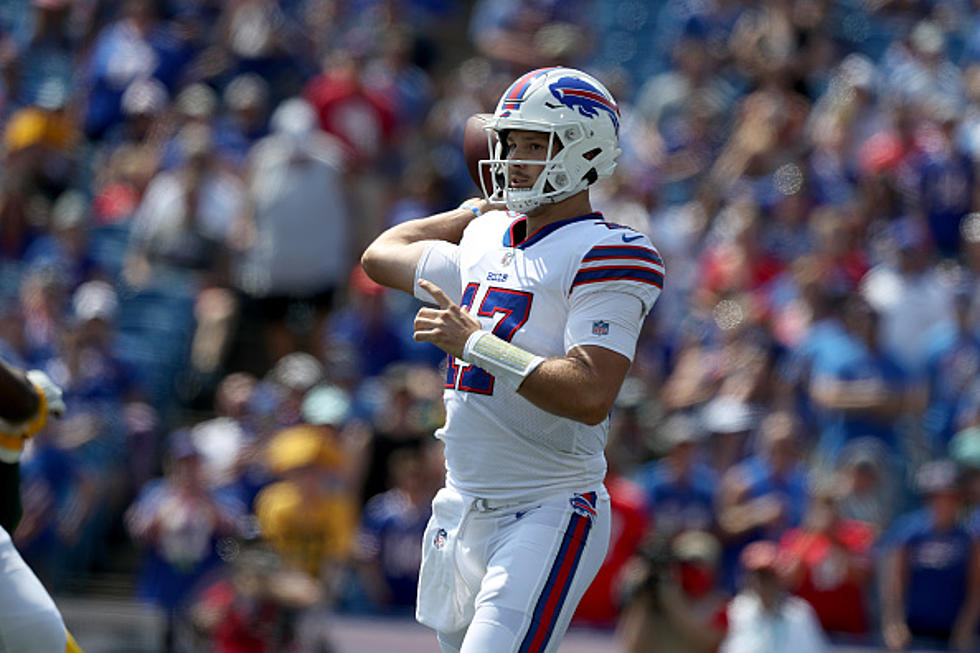 26 Shirts Introduces a 'Jaws' Josh Allen T-Shirt and It's AMAZING [PHOTO]
Getty Images
The Buffalo Bills kick off the 2021 regular season at home in less than two weeks, when they host the Pittsburgh Steelers at Highmark Stadium in Orchard Park on September 12th.
The game will be the first regular-season game that will be at full capacity since the end of the 2019 season.
Fan excitement is at an all-time high since the Bills are so good now, but also because there are great people doing amazing work off the field and one of them is Del Reid, co-founder of 26 Shirts in Buffalo.
26 Shirts creates Bills-themed shirts and apparel that helps local charities.
The latest creation from 26 Shirts will have the 70s and 80s movie fans screaming and that's because it gets its inspiration from the blockbuster, Jaws.
It's the "JAWSH" shirt!
The shirt features a great white shark wearing a Josh Allen jersey and honing in on a Miami Dolphins player.
Sales of the t-shirt will benefit Tina Pilkey.
This is so cool. Jaws is one of the biggest hit movies of all time and combining Jaws and Josh is pure genius. It's such an iconic movie cover, too.
26 Shirts has so many great shirts and I'm proud to own a few of them. The "JAWSH" shirt will only be available for a limited time, so it's best to act quickly if you want to get your hands on one!
[carbongallery id=""61092942f8ee9607c312fd46""]
Every Pick Made By Buffalo Bills GM Brandon Beane
TACKLE THESE: Check Out the Best Uniforms In Each NFL Team's History
CHECK IT OUT: 100 sports records and the stories behind them