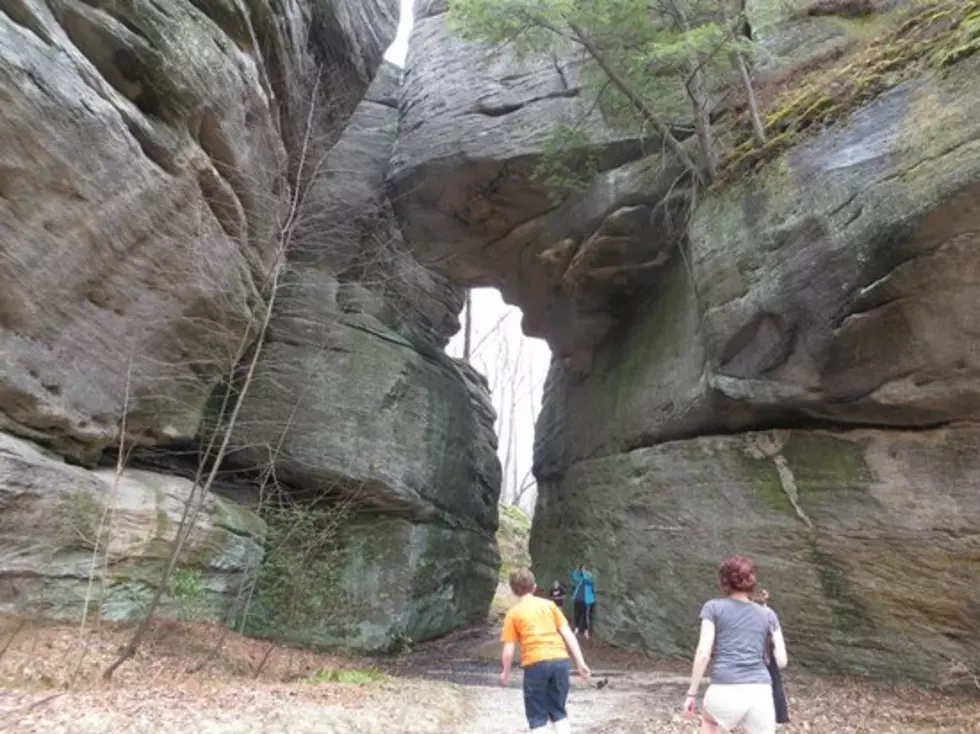 4 Outside Hidden Gems of Buffalo You Must See This Summer
Rock City
If you want to go on an adventure this Summer, here are some spots that will take you to some of the natural hidden spots around town. Spots that all have significance to Western New York for different reasons!
1

Eternal Flame

Eternal Flame Hiking Trail, Orchard Park, NY 14127

We were shocked to find so many people that didn't know what the Eternal Flame was. If you hike down the gorge at Chestnut Ridge Park and you get to the waterfall, underneath is a flame that is always lit because it emits a natural gas.

If you've never been you have to make it a point to go this Summer.

2

Tift's Trails

1200 Fuhrmann Boulevard, Buffalo, NY 14203

There is TONS of WIldlife at Tift Nature Preserve and perfect for a hike.This 264-acre preserve is a notable birding site, with 5 miles of trails through marsh & forest.

3

Rock City is sweet! It's really a little bit of a drive from Buffalo, in Olean but it's really cool--it's an entire mini 'city' made out of rocks. The paths cut right through the quartz conglomerate all over the place. If you're looking for an adventure this is it!

4

Royalton Ravine Park

Gasport Rd, Gasport, NY 14067

Bet you didn't know this: The first woman to ever run for President in the United States was Belva Ann Lockwood and her remains are located here in the park! There's trails and waterfalls and it's a nice spot for an adventure.