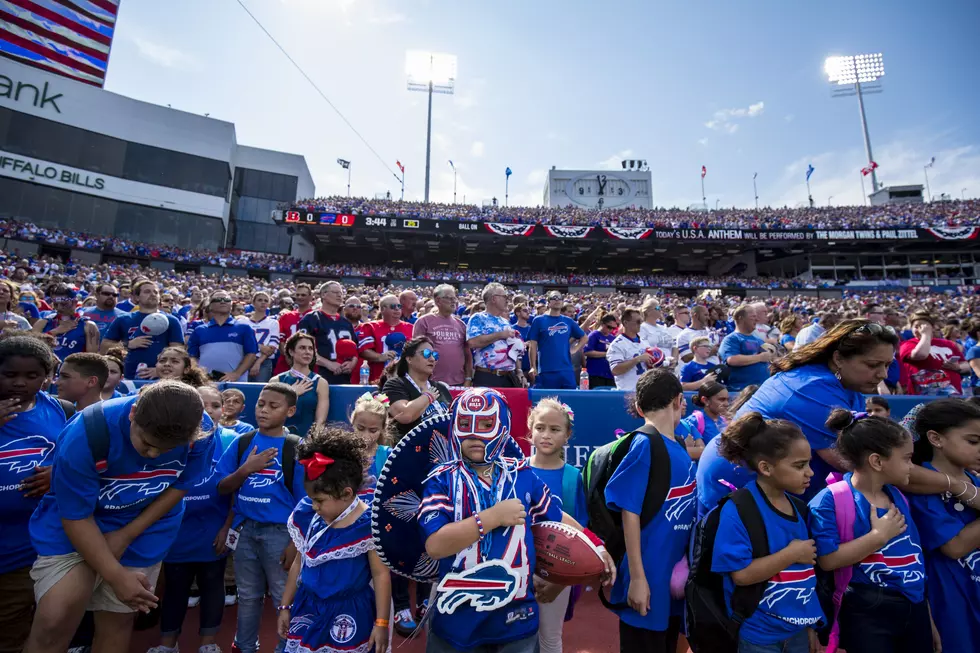 $400 A Day: Company Looking For Bills Mafia To Be in Bills Commercial
Getty Images
A local company called Casting Buffalo is looking for local Western New Yorkers to be a part of a commercial that they are looking to film next week. How can you be in the Bills Mafia commercial? Here are the details for you!
They are looking for 4 types of Bills Mafia members:
Buffalo Bills fan parent - child combos. This can be grandparents, parents, whoever. If any kid is under the age of 18 though, you are going to need to fill out the New York Child Working Permit form.
People with "genuine" Josh Allen tattoos (don't think about getting a fake tattoo, people)
Families of Buffalo Bills fans.
"Ultimate" Buffalo Bills fan - the description says they are looking for people who think they are major fans, run a massive tailgate, etc.
If you want to apply, you have until Thursday, October 28 at 9 PM. The commercial will be shot in Buffalo on Tuesday, November 2.
Here is the link from Casting Buffalo to submit your information.
This is not the first time that the Buffalo Bills Mafia has been called on to be in a commercial. This past Summer, Amazon was looking for Bills fans to do a commercial, but they were even paying people to jump through tables for their commercials.
EXTRA: Buffalo bills owner Terry Pegula had to walk out of the NFL owners meeting that was happening earlier this week after learning that he was in close contact with someone with COVID-19. Pegula was at his daughter's wedding in North Carolina where, apparently, his daughter's tennis coach has COVID.
Top 10 Receivers In Buffalo Bills History
The Bills have had some amazing wideouts. Here are the Top 10 based on reception yards in Bills history.
Top 10 Running Back In Buffalo Bills History
As we get ready for another season of Buffalo Bills football, check out the Top 10 running backis in Bills history.
16 Buffalo Bills With Some Of The Best And Worst Nicknames