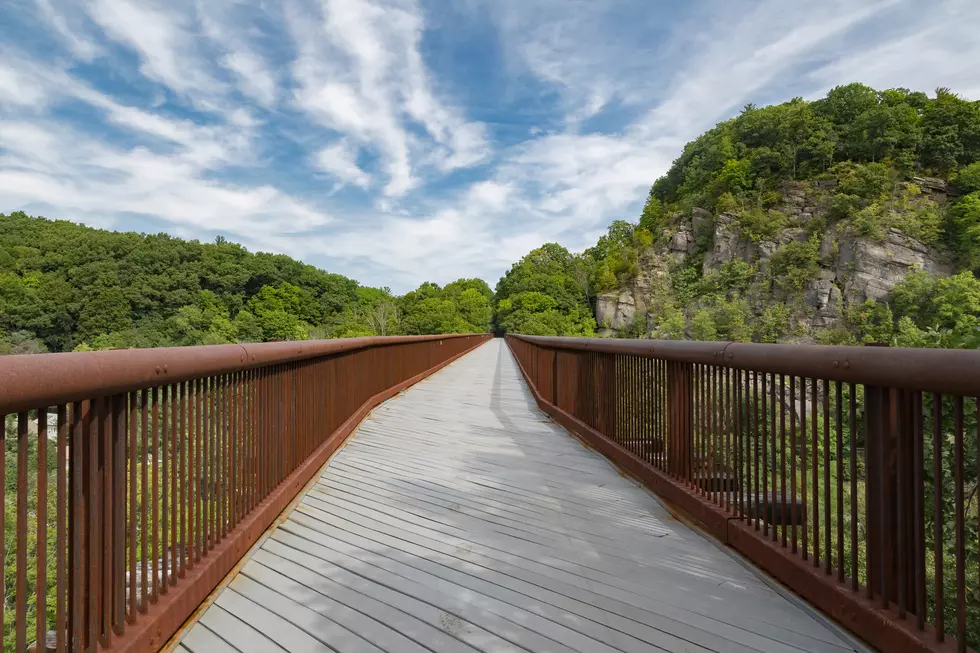 80-Mile Trail Connecting Buffalo to Southern Tier Looks Likely
nancykennedy
This is pretty exciting news for those who love to take long hikes on trails.
Enter your number to get our free mobile app
According to WIVB, an 80-mile trail that would connect downtown Buffalo to the southern tier is now in the works.
The trail would be one of a kind and connect the area surrounding Buffalo to the southern tier and allow off-road access to different points of Western New York.
The project is estimated to cost $100 and $110 million.
GObike and Alta Planning and Design are joining forces to make this trail happen and the Ralph C. Wilson Jr. Foundation has pledged to support the trail project.
Among the towns connected by the trail would be Orchard Park, Springville, Ellicottville, and Salamanca.
The hope is to begin construction within the next five years.
WGRZ reports the trail would be a compilation of 23 projects. Roughly 75 miles of the trail would be off-road, with the trail connecting Ridge Road in Lackawanna to the Genesee Valley Greenway trail in Hinsdale. There will be 24 access points along the way.
The stabilization of the Cascade Bridge in Springville will be important for the trail. It should be a signature sight for the new trail.
This sounds awesome. Imagine how popular this would be in the coming years? Don't mind me by the way, I'll just be over here figuring out how long it would take the walk down the entire thing and back again...
10 Things You Didn't Know Were Invented in Buffalo