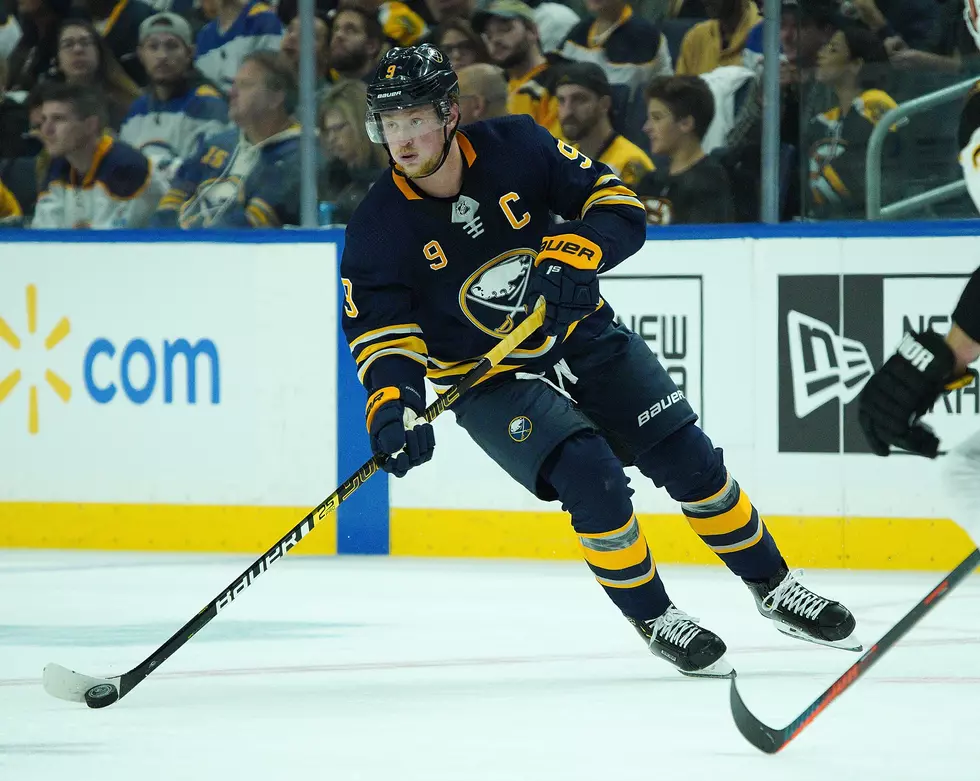 A 5-Minute Stretch of Horrible Defense Kills the Sabres Again
Jack Eichel scored twice against the Oilers (Getty Images)
Buffalo Sabres coach Phil Housley said it after the game.  "You can't play 55 minutes of hockey and expect to win."
It happened again on Monday night.  A brutal stretch of hockey in the second period turned a 3-1 Buffalo Sabres lead into a 4-3 deficit.  The Edmonton Oilers scored three goals in a period of 3:26 to sink the Sabres for the second time this season.
Jack Eichel dominated the first period with a pair of goals as the Sabres built a 3-1 lead and it looked they just might cruise to a win as they dominated the first period.  And they played some pretty good hockey for most of the second period and came so close to making it 4-1.
But just like it has in the past few weeks, some very bad defense in their own zone cost them.  Usually it's those short stretches of not much more than five minutes and that's all it takes.  And it's been pretty much the story this season.
The Sabres outshot the Oilers.  They had more chances to score, but bad defense is just killing them and if there was any thought about making the playoffs, forget it.  This team should start thinking about their draft lottery odds.
It's not official, but this team is out of the playoffs for the eighth straight year.  And in a league where more than half of the teams make the playoffs each year that's an incredible feat to not make it for eight straight years.  If you were wondering, the NHL record is 10 straight seasons.
A two-game road trip is up next with stops in Chicago and Colorado.