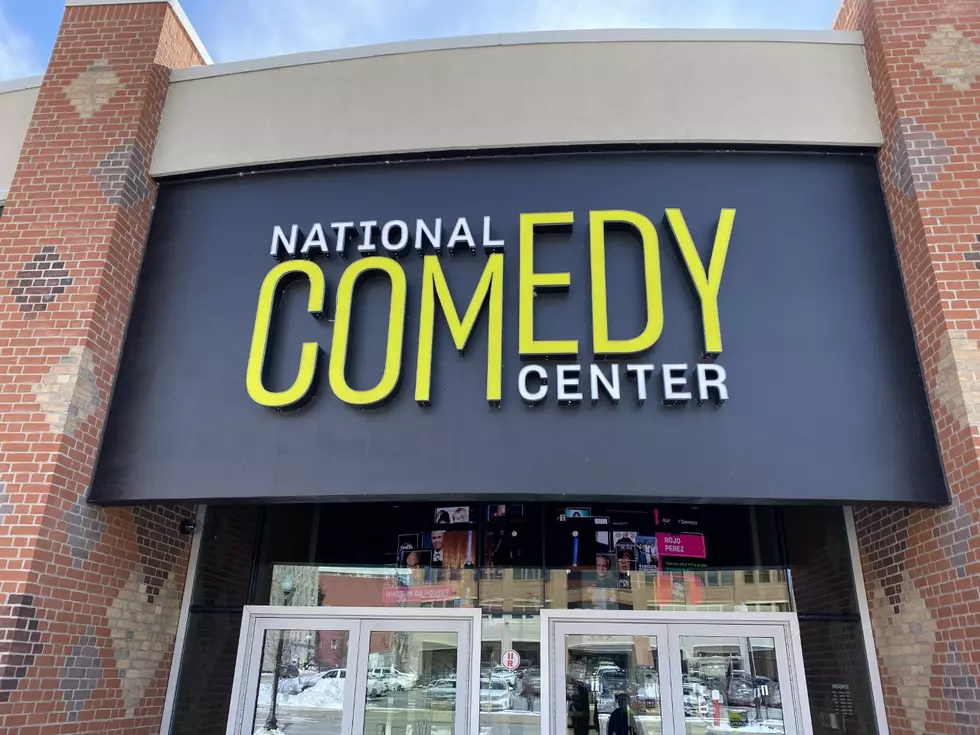 A Famous Muppet Is Spending Some Time At The National Comedy Center In Jamestown
(Brett Alan)
Wocka wocka wocka!  He's the most famous stand-up comedian the Muppets have and he's coming to the National Comedy Center in Jamestown.
Get ready to say hi to Fozzie Bear as he makes a stop at the National Comedy Center in Jamestown. According to WKBW, the joke telling (and often joke bombing) bear will be on display next to some of the biggest names in comedy starting right away.
The authentic original Fozzie puppet is on loan from the Jim Henson collection in Atlanta.
"Every visitor that passes by Fozzie stops and enjoys. WNY family magazine called us a must see destination for people with families with children and I love NY called us named us one of the top family friendly activities in all of New York state," - Journey Gunderson, Executive Director at the National Comedy Center
Even the person who helped to develop and voice Fozzie, Frank Oz, is excited to hear that he will be at the National Comedy Center. According to WKBW, he has been there before, he loves it, and "said that it's so wonderful that the comedy center is celebrating Fozzie in the context of comedy's heritage"
If you've never been to the National Comedy Center, you have to check it out. It is incredibly interactive and really is geared to each visitor's personal taste. I was able to bring my son out last year to check it out and we had a blast. We played a game where we had to make each other laugh and he even tried out the stand-up comedy karaoke where you are able to do a stand-up routine from your favorite comedian in front of a crowd.
It's incredible.  If you're looking for something to do this weekend, I highly recommend it.
How long it takes to binge 'The Office,' 'Game of Thrones,' and 50 other famous TV shows