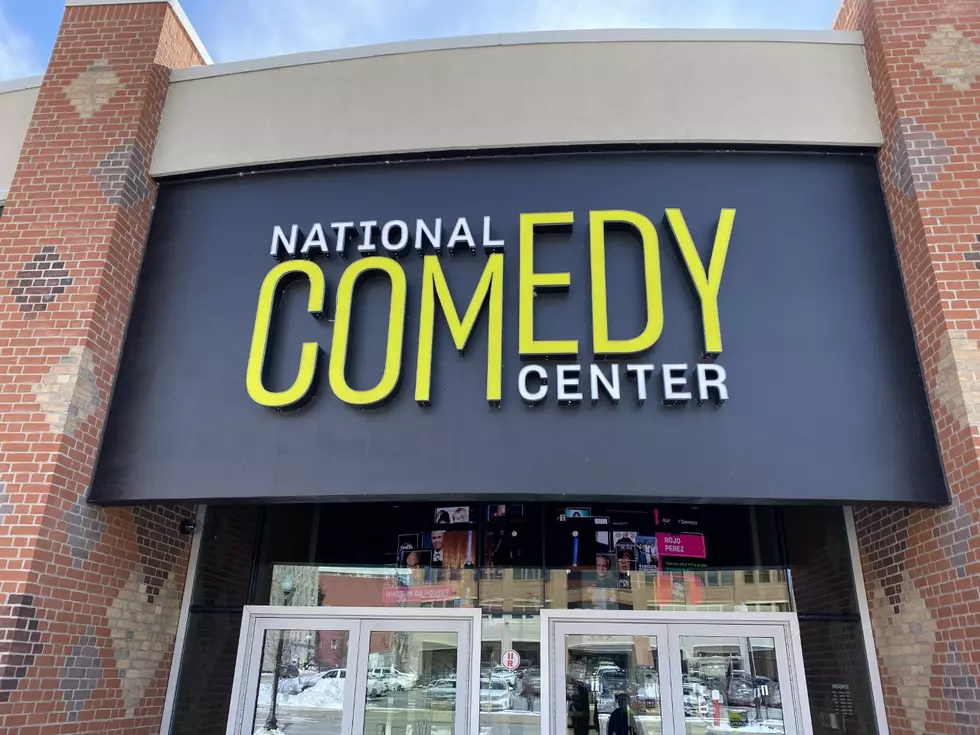 The National Comedy Center Announces Headliners For Comedy Fest
(Brett Alan)
Every year, the National Comedy Center puts on the "Lucille Ball Comedy Fest."  This year they're doing it again, and they just announced the headliners.
What is the National Comedy Center?
While some would call the National Comedy Center in Jamestown, NY  a museum, they would tell you that it's more of an experience.  The mission statement on their webpage says that their goal is "to provide education on the comedic arts in the form of commentary and contextualization of its bodies of work, telling the vital story of comedy in America across all eras and genres of the art form."
While it's a building that tells about the history of comedy, it really has a ton of interactive exhibits that walk you through its entire history from some of the best comedians to ever walk the earth to methods of comedy and different styles.
Why is it called the Lucille Ball Comedy Fest?
Lucille Ball is one of the most famous comedians in the world.  She was the star of the hit show "I Love Lucy" and is a native of Jamestown, NY where the National Comedy Center is.
The Lucille Ball Comedy Fest takes place over 5 days and consists of over 50 activities and events including stand-up comedy shows.
Who will be playing the shows?
This year, the headliners of the event will include Gabrielle "Fluffy" Iglesias on Thursday August 3rd and Taylor Tomlinson on Friday August 4th.
The 5 day event will also include shows from Lucy look-alikes, tours of Lucy's town, and Lucy trivia just to name a few.
How can I get tickets to the Lucille Ball Comedy Fest?
Many of the events have their own admission fee.  Tickets can be purchased through their website or by clicking here.
8 Famous People Who Didn't Know Were Buried In New York
Thinking about taking a ghost walk this Halloween, here are 9 famous graves you can check out this year.
7 Famous People You're Shocked Are From Buffalo
Seven famous people you may be shocked were born inn Buffalo.
38 WNY Towns and What They Are Famous For
Here are 38 Western New York towns and what each of them are known for.