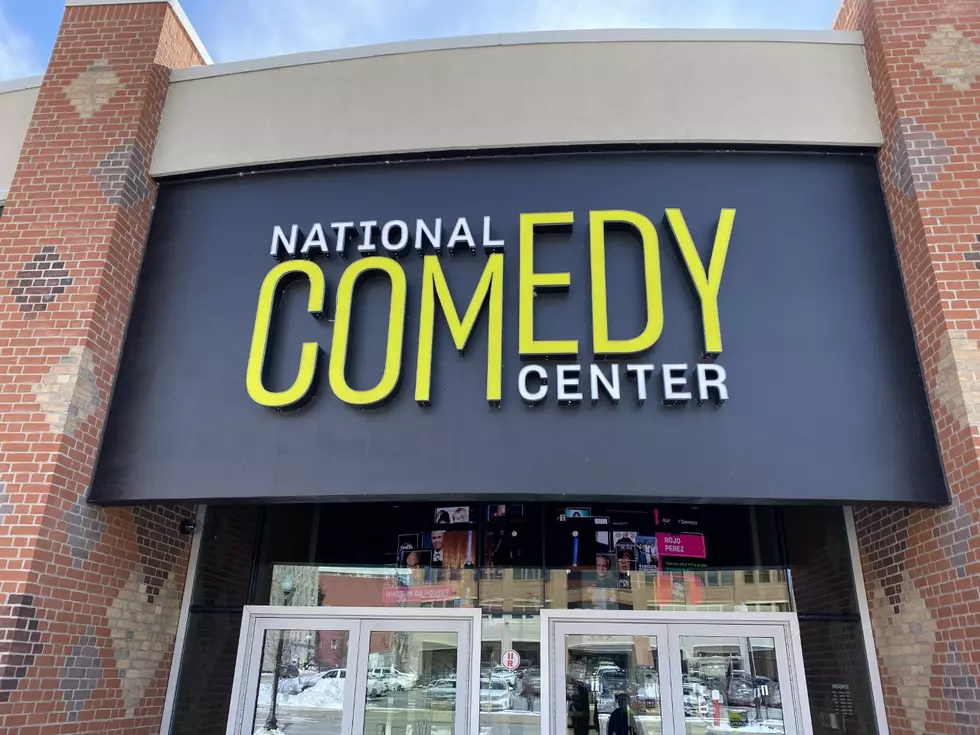 Jamestown's National Comedy Center Announces Summer Line Up
(Brett Alan)
It feels like after last summer, this one is bound to be full of fun and laughter.  If the National Comedy Center has anything to say about it, you're going to be laughing for weeks!
If you love comedy, you know that there are tons of different styles.  It's almost like music genres in the sense that it can all fall under the same umbrella...but something like rock or country is nothing like classical.
The National Comedy Center in Jamestown is hoping to celebrate that this summer by giving you "Summer Fun Weeks at the National Comedy Center."  They're going to be themed weeks each week of the summer that focus on a different style of comedy June 20 – August 7.
They will offer special activities for all ages, special video programming and outdoor events, culminating with a free outdoor comedy movie at Comedy Center Park tied to the weekly theme.
Weekly themes are:
June 20 – June 26:  Buddy Comedy
June 27 – July 3:  Comedy in the Workplace

July 4 – July 10:  The Healing Power of Comedy

July 11 – July 10:  Animation & Cartooning

July 18 – July 24:  Slapstick Comedy

July 25 – July 31:  Legends of Comedy

August 1 – August 7:  We Love Lucy & Desi
Then on Saturdays they will hold Riverside Saturday celebrations which will include music near their outdoor patio café/bar and fun activities for the entire family.  The night will conclude with an outdoor comedy movie on their big screen at the National Comedy Center's riverside Comedy Center Park.  It looks like a blast!
The movies that will be shown are:
June 26th:  Wayne's World
July 3rd:  Groundhog Day
July 10th:  Sister Act
July 17th:  Monster's Inc
July 24th:  Airplane
July 31st:  The Blues Brothers
August 7th:  Classic Lucy& Desi Films
My son and I went to the National Comedy Center shortly before the pandemic began and we had a blast.  If you've never seen it, you really should check it out.  We are really lucky to have such an interactive museum that celebrates all that comedy is right here in Western New York.
Netflix Search Codes To Help You Find Movies/TV Shows
Stuck wondering what to watch on Netflix? Check out these codes that bring up all the options in different genres.
6 WNY Events That Would Be A Hit If They Came Back