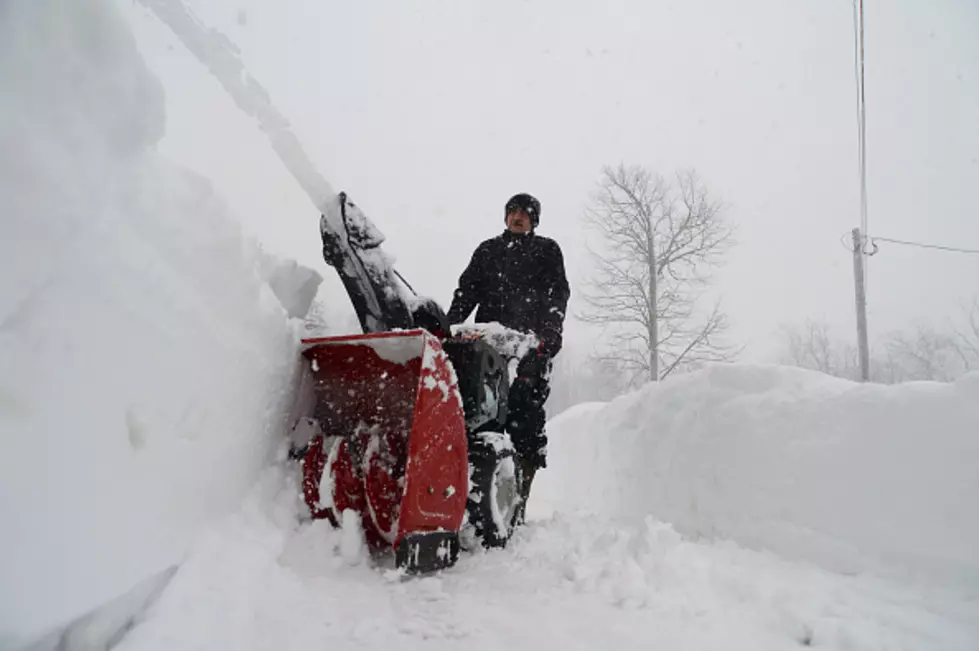 A Free Snowblower For A Lucky Western New York Resident
Getty Images
The snow has stopped flying in the Buffalo area, for now. The lake effect machine has been responsible for as much as 81 inches of snow in the Hamburg area and residents are still digging out and moving the leftover drifts and banks. As we navigate the narrow, ice covered roads, there is some relief this week as warmer temps are moving in.
The snow we got last week was a record setter for New York State as the most snow to fall in 24 hours pounded the region. The sad part is for those who love snow is that we couldn't really do much with it. Snowmobile trails are closed for a few more weeks and ski resorts are not opening until this weekend. But there is one lucky person in Tonawanda who is ready for the next round of snow.
Gail Cook lives in Tonawanda, New York and was a contestant in WYRK's YOU SNOW IT'S COMING contest. Listeners were given a calendar date between November 1st and December 21st. If it snowed 2 inches or more for the first time at the Buffalo Airport on the date you were given, you win a Toro snowblower from H.R. Dils Sales and Service in Hamburg. Gail was given November 17th. The date when the snow started to fly in the Cheektowaga area and surrounding towns.
With 9.4 inches officially at the airport, it was more than enough for Gail to get the win!
There is some rain on the forecast for the next few days and the lake temperatures are still pretty warm. Those of us in the Southtowns know all too well that we are just getting started with the snow. Gail will be ready!
A Peak Inside The New Thruway Rest Stops In New York State [PHOTOS]
Keep scrolling to see pictures of the newly revamped New York State Thruway service areas.
Country Concerts in Buffalo, New York
Here are all of the country concerts happening in Western New York.