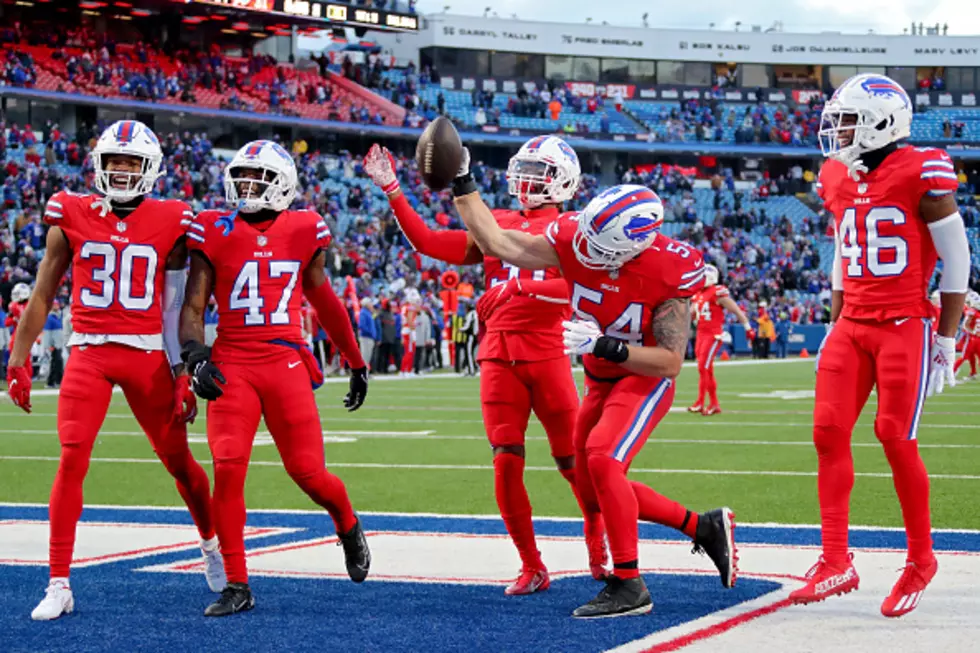 Buffalo Bills Bring Back Former Player to the Team
Getty Images
The Buffalo Bills upcoming game against the Cleveland Browns will be moved to Ford Field in Detroit this Sunday at 1 pm.
The game was originally scheduled to be played at Highmark Stadium in Orchard Park, but with the incoming lake effect snowstorm that will start tonight and last through Saturday, the NFL, Bills and Browns all decided the best course of action was to move the game out of safety of the players, staff and fans; along with helping save resources for the Western New York community.
The Bills practiced on Thursday and again, had a long injury list.
The team officially placed wide receiver Jake Kumerow on injured reserve with an ankle injury, meaning he's out four weeks. They also brought back a former player to the team.
The Bills announced they have signed linebacker A.J. Klein off the Chicago Bears practice squad.
Klein played for the Bills from 2019-2021 and was both a backup and a starter in his time in Buffalo.
The move gives the Bills more depth at a position which has been through injuries and more depth on special teams, since Kumerow helped there most of the time he's been on the field.
Klein also knows defensive coordinator Leslie Frazier's system, so the learning curve won't have to take place.
The Bills face a tough challenge this Sunday in Detroit, as the Browns have arguably the best running back in the NFL (Nick Chubb) and a strong defensive front.
The Bills offense will look to protect the ball, which they have not really done much of over the last two weeks.
The Amount Of Forecasted Snow Is Taller Than These Buffalo Bills
Buffalonians Would Hate To See Josh Allen Endorse These Companies
Bills Mafia's Wishlist For The New Buffalo Stadium
The Bills are building a new stadium and here is a wishlist from Bills Mafia.